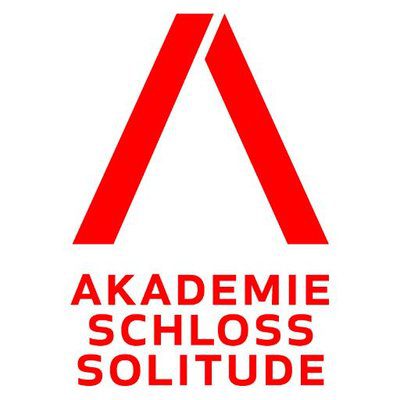 Application Deadline: April 30th 2019
Akademie Schloss Solitude is an international Artist-in-Residence Program and has supported approximately 1,400 young artists from more than 120 countries since opening its doors in 1990. It creates a close-knit, global and transdisciplinary network of Solitude alumni that expands from year to year. 
Application rounds for Solitude fellowships are held every two years. The jury awards a maximum of 65 fellows.
International artists and scientists from the following spheres of practice can apply for a fellowship: VISUAL (visual arts and media), AURAL & PHYSICAL (music and performing arts), DIGITAL/Digital Solitude (digital art, gaming, digital journalism, digital publishing), SPATIAL (architecture and design), TEXTUAL (literature and language), SOCIETAL/COMMUNAL-BASED WORK (education, mediation, theory), SCIENTIFIC/art, science & business(humanities, social, natural and economic sciences.)

For the first time in its 30-year history, Akademie Schloss Solitude is expanding its profile with the addition of a thematic focus to the 2019 application round for fellows joining the Akademie in 2020–2021.
From 2020 onward, Akademie Schloss Solitude in cooperation with KfW Stiftung is launching a new program with a specific content-related focus, which a group of seven fellows is invited to investigate in any way they wish over a period of nine months. With this thematic focus, the Akademie wishes to consolidate the importance accorded by society to transdisciplinary and discursive-artistic work, providing content-related momentum.
Requirements:
The open call is open to applicants from all above mentioned spheres of practice. The program addresses young professionals with different disciplinary emphases with a distinct interest in a transdisciplinary approach and a strong motivation for group interaction.

Residency:
The duration of the residency is October 2020 to June 2021. All successful applicants are expected to spend the full nine months in Stuttgart to engage in the program.
The first six months of the residency are dedicated to an intensive dialogue between the fellows, in which they communally develop their practice, creating a platform for knowledge exchange. The collaborative approach to artistic research stands at the forefront of this phase. The following three months are dedicated to a development process in which the fellows expand their practice to engage with the public. The topical residency leads to a closing format (symposium, exhibition or other event, and a publication).
Fellowship: Conditions
International artists, scientists, scholars, and business representatives are invited to apply for fellowships in the spheres listed above. The candidates should not be older than 40. Applications from students enrolled in degree programs will not be considered; PhD students may submit applications. A very limited number of fellowships can be awarded regardless of the applicants' age.
It is possible to complete a creative project within the framework of the fellowship.
The decision regarding the fellowships' allocation is taken by independent specialist jurors responsible for the various spheres. Fellowships are usually awarded for a period between six, nine or twelve months.
Applications of artist groups are possible. If you apply as part of an artist group each group member must fill in an application on their own behalf.
Double applications to the Kunststiftung Baden-Württemberg gGmbH (Arts Foundation Baden-Württemberg) and the AkademieSchloss Solitude are not permitted. Applicants whose applications are refused during the current selection procedure may send in applications during two other rounds (maximum). Former fellows of the Akademie Schloss Solitude are not eligible.
Knowledge of either German and/or English is a prerequisite for application.
---
Fellowship: Benefits
The Solitude fellowship is a residential fellowship. Fellows are obliged to spend at least two thirds of their fellowships at the Akademie. All fellows must have their permanent residence in Stuttgart for the fellowship's duration (obligation to register residence).
The fellowship includes the following benefits:
→ A free, furnished living/working studio including electricity, water and heating,
→ A monthly fellowship grant of € 1,200,
→ Travel expenses for arrival and departure (on a one-time basis).
The Akademie also offers optional additional benefits which are adjustable in accordance with the current budget situation:
→ Transport expenses subsidy for the carriage of materials, tools, instruments and books to Stuttgart and
​ from Stuttgart to the fellow's home town,
→ Project funding and one-off materials subsidy,
→ Health insurance in the case of non-EU fellowship candidates.
Application:
Applicants are asked to register on the application website of the Akademie as of March 1, 2019 and to submit an abstract (max. 250 words), a portfolio of their work, and a concept paper/essay sketch related to the topic of »Mutations« (max. 1.000 words).

Akademie Schloss Solitude would particularly like to encourage artists from non-western knowledge backgrounds to apply for the fellowship. The conditions of the Akademie Schloss Solitude apply.
For More Information:
Visit the Official Webpage of the Akademie Schloss Solitude Residential Fellowship 2019/2020