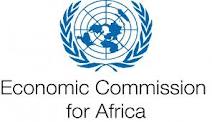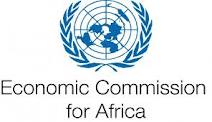 Job Title: INTERN – ECONOMIC AFFAIRS, I
Department/ Office: Economic Commission for Africa
Duty Station: ADDIS ABABA
Application Deadline: 15 October 2012
The position is located in the Economic Development and NEPAD Division (EDND) at the United Nations Economic Commission for Africa (UNECA).
Responsibilities
Depending on their level of experience and training, interns in the EDND will:
• research and analyze topics relating to sustainable economic development and poverty reduction in Africa;
• draft and edit publications, papers and other documents;
• liaise with EDND stakeholders on key development topics for Africa;
• support the organization of meetings and events;
• assist with outreach activities;
• participate in day-to-day operational tasks of the Division. This may include servicing requests for information; support for developing presentations; liaison with partner organizations, etc.;
• perform administrative tasks as assigned.
Competencies
The United Nations Core Competencies include:
Communication:
-Speaks and writes clearly and effectively
-Listens to others, correctly interprets messages from others and responds appropriately
-Asks questions to clarify, and exhibits interest in having two-way communication
-Tailors language, tone, style and format to match the audience
-Demonstrates openness in sharing information and keeping people informed
Education 
Applicants must be enrolled in a degree programme in a graduate school (second university degree or higher); or if pursuing their studies in countries where higher education is not divided into undergraduate and graduate stages, have completed at least four years of full-time studies at a university or equivalent institution towards the completion of a degree
Be computer literate in standard software applications;
Have a demonstrated keen interest in the work of the United Nations and have a personal commitment to the ideals of the Charter; and
Have a demonstrated the ability to successfully interact with individuals of different cultural backgrounds and beliefs, which include willingness to try and understand and be tolerant of differing opinions and views.Work Experience

Applicants are not required to have professional work experience for participation in the programme.

Languages

English and French are the working languages of the United Nations Secretariat.
Fluency in spoken and written English is required for the Internship Programme.
Knowledge of an additional official UN language is an asset. Arabic, Chinese, English, French, Russian and Spanish are the official languages of the United Nations Secretariat.
The internship is UN PAID and full-time.Interns work five days per week (35 hours) under the supervision of a staff member in the department or office to which they are assigned.
Apply Now for the UNECA Internship Opportunity