Deadline- 01-Mar-2013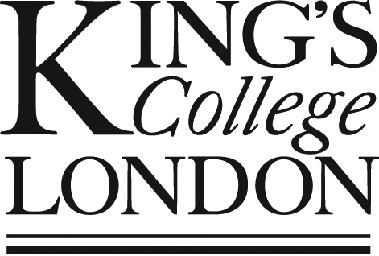 The Graduate School at King's College London is offering  King's Africa Masters Scholarship to students from Africa who wish to pursue a full-time postgraduate Masters or MPhilStud degree programme in any discipline at King's College London commencing in the 2013/14 academic year.
Applicants MUST:
• Be due to commence a full-time postgraduate Masters programme or MPhilStud programme at King's College London in the 2013/14 academic year;
Be permanent residents of an African country at the time of application and be domiciled within Africa for the last 3 years, for purposes other than education;
• Not have previously studied outside of their home country;
• Be liable to pay tuition fees at the international/overseas (higher) rate;
• Complete and submit the required application documentation by the stated funding deadline (see details below);
• Fulfil the relevant academic and English proficiency entry requirements set by King's College London.
Eligibility criteria
Open to residents of the following countries
Zimbabwe, Zambia, Zaire, Uganda, Tunisia, Togo, Tanzania, Swaziland, Sudan, South Africa, Somalia, Sierra Leone, Seychelles, Senegal, Sao Tome and Principe, Rwanda, Nigeria, Niger, Namibia, Mozambique, Morocco, Mauritius, Mauritania, Mali, Malawi, Madagascar, Libya, Liberia, Lesotho, Kenya, Guinea-Bissau, Guinea, Ghana, Gambia, Gabon, Ethiopia, Eritrea, Equatorial Guinea, Egypt, Djibouti, Cote d'Ivoire, Congo, Republic of, Congo, Democratic People's Republic, Comoros, Chad, Central African Republic, Cap Verde, Cameroon, Burundi, Burkina Faso, Botswana, Benin, Angola, Algeria
Application procedure
Applications will be invited from mid December 2012 and will close on 1st March 2013 at 17:00 GMT sharp.
To be considered for the award, applicants MUST, by the application deadline of 17:00 GMT, 1st March 2013:
1) Apply to the College for a postgraduate taught degree programme using the online admissions application (https://myapplication.kcl.ac.uk/), as standard.*
AND
2) Submit a Graduate School PGT online funding form. Note that this online funding application form should only be completed after an admissions application has been submitted to the College. The online funding form can be accessed at: https://www.kcl.ac.uk/study/pg/funding/sources/pgt-form.aspx
*Students who have already applied for admissions, and those who hold a place but deferred entry to 2013/14, will not be required to submit an admissions application again.
Failure to submit both application forms, as appropriate, by the application deadline will result in the application being ineligible.
Please be aware that applicants do not have to hold an admissions offer before submitting a PGT online funding form to the Graduate School.
The Graduate School PGT online funding form will cover a range of funding schemes, and applicants only need to submit the PGT online funding form ONCE to be considered for any of these schemes.
Contact details
Contact at King's
Research & Graduate School Support Section
Email: [email protected]
Tel: +44 (0)20 7848 3376/3389/4146
Fax: +44 (0)20 7848 3328
Funding provider
King's College London Graduate School
Application material
PGT Funding 1314 – Guidance notes – FINAL.pdf
FAQs for Funding 1314 – FINAL.pdf