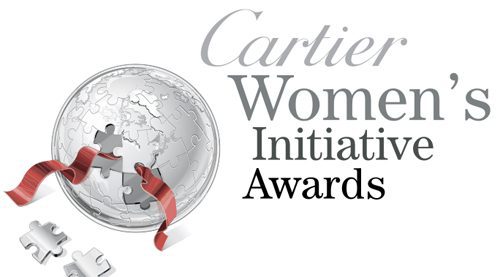 The Cartier Women's Initiative Awards are an international business plan competition created in 2006 by Cartier, the Women's Forum, McKinsey & Company and INSEAD business school to identify, support and encourage projects by women entrepreneurs.
Women applicants are invited to apply  for The Cartier Women's Initiative Awards to support women entrepreneurs to make women financially sustainable and responsible women-led start-ups, in all countries and industries. The Cartier Women's Initiative Awards aim to encourage the most vulnerable category of entrepreneurs in their most vulnerable phase: women entrepreneurs starting up.
The Award will be given to six laureates who will receive a year of coaching, US$20,000 in funding, valuable networking opportunities as well as media exposure.
Eligibility & Criteria–
The project to be considered for the Cartier Women's Initiative Awards must be an original for-profit business creation in the initial phase (1-3 years old) led by a woman.
The "for-profit" requirement: the business submitted for the Award must be designed to generate revenues. Non-profit project proposals are not accepted.
The "originality" requirement: Project must be of new concept, conceived and imagined by the founder and her team and not a copy or subsidiary of an existing business.
The "initial phase" requirement: the project applicant submit should be in the first stages of its development with one year of operations and sales to account for but no older than 3-4 years. The 'age' of the company will not be measured solely on the basis of the date of incorporation. The development and size of the company will also be taken into account.
The main leadership position must be filled by a woman. A good command of English is required (both verbal and written) to take full advantage of the benefits the Award has to offer.
All entrants must be aged 18 or the age of legal majority in their respective countries or states of citizenship, whichever is older, on the day of the application deadline.
Application Process
The Application Process involves 3 steps:
Step 1: Prepare the questions
Step 2: Create your account
Step 3:Complete the form
Check-list
To apply to the Cartier Women's Initiative Awards, you only need to complete the online application form (see questions here). In the form, the supporting documentation listed below will be required from you:
Compulsory:
Your resume and those of your team members if any.
The documents of your choice proving that the company has been operational for at least one year (contracts, partnership deals, any other legal or official document).
Optional:
Detailed financials in .xls
Three additional attachments of your choice (logo, images of your product, press articles…)
These documents must be submitted as attachments along with your application form in the « Attachments » section and cannot be sent separately by e-mail.
Download the rules of the competition.
For More Information : Visit the Cartier Initiative Awards Website.