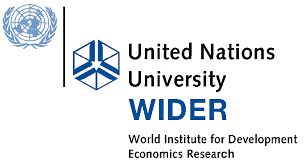 Application Deadline: September 30th 2016
UNU-WIDER PhD Internship Programme
gives registered doctoral students an opportunity to utilize the resources and facilities at
UNU-WIDER
for their PhD dissertation or thesis research, and to work with UNU-WIDER researchers in areas of mutual interest.
PhD interns typically spend 3 consecutive months at UNU-WIDER and return to their home institution afterwards. During their time in Helsinki, PhD interns prepare one or more research papers and present a seminar on their research findings. PhD interns may also have the opportunity to publish their research in the WIDER Working Paper Series.
Selection criteria
Applicants must be enrolled in a PhD programme and have shown ability to conduct research on developing economies.
Candidates working in other social sciences may apply but should keep in mind that UNU-WIDER is an economics-focused institute.
Candidates should be fluent in oral and written English and possess good quantitative and/or qualitative analytical skills.
Preference is given to applicants who are living or working in developing countries and who are at later stages of the PhD.
Benefits:
 UNU-WIDER provides a travel grant, medical insurance (for medical and hospital services resulting from sickness and accident during your stay at UNU-WIDER), and a monthly stipend of EUR 1,600 to cover living expenses in Helsinki during the period of their internship.
The programme does not cover expenses related to dependents.
Application procedure
UNU-WIDER only receives online applications for the PhD Internship Programme twice each year.
When applying in September, you would  be visiting UNU-WIDER in the period February-June of the following year and when applying in March, you would be visiting UNU-WIDER in the period August-November of the same year.
For More Information:

Visit the Official Webpage of the United Nations University (UNU-WIDER) PhD Internship Programme