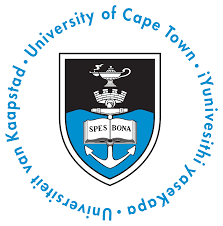 Application Deadline: 15 March 2017
The PRESCIENT SECURITIES POSTGRADUATE SCHOLARSHIP has been established to provide support to Honours students from a historically disadvantaged background, who will register for full-time study at the University of Cape Town, in one of the following (or related) areas:
Management Studies (encompassing both Accounting and Actuarial Science)
Economics
Statistical Sciences
Eligibility and Academic Criteria:
Preference will be given to black South African citizens.
Applicants must have achieved at least 65% for the final year of a relevant undergraduate degree.
Applicants must be accepted (or provisionally accepted) by the academic department.
Conditions of Award:
The successful candidate will be required to:

register for full-time study in the relevant department;
comply with University's approved policies, procedures and practices on postgraduate funding;
repay to the University of Cape Town the value of the award should he/she deregister or if satisfactory academic progress is not made, or if any of the conditions of award are not met;
meet with the sponsor of the scholarship with view to undertaking employment with Prescient following completion of his/her studies, and
provide regular reports on the study being undertaken.
The University reserves the right not to make any award and/or to change the conditions of award.
Value and Tenure:
The value of the scholarship is R120,000 per annum.
The scholarship will be tenable for one year.
Renewal of the award will not be considered. Successful candidates will be required to complete the degree in one year.
Application Procedure:
Applicants are required to:
write a letter of application providing information of his/her future career objectives; Please note that the
Application Letter is limited to 1 A4 page;
submit a CV of no longer than ONE A4 page. The CV must provide detail of previous studies, any previous employment and evidence of leadership roles in both of these areas;
attach certified copies of all academic transcripts (University only);
attach a certified copy of SA identity document or passport;
attach 1 letter of reference from an ACADEMIC who has taught her/him at University
provide a letter from the Course Convenor/Head of Department/Faculty Office indicating that she/he has, or is likely to be accepted by the department for study in 2017.
Selection Procedure:
Selection will be made by a sub-committee of the Postgraduate Studies Funding Committee, in consultation with the sponsor.
Applications must be submitted to the Director, Postgraduate Centre & Funding Office, University of Cape Town, by no later than 15 March 2017
LATE, INAPPROPRIATE AND INCOMPLETE APPLICATIONS WILL BE DISQUALIFIED.
For More Information:
Visit the Official Webpage of the University of Cape Town Prescient Securities Postgraduate Scholarships