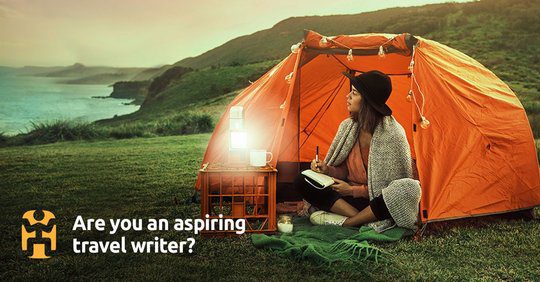 Application Deadline: March 11th 2020
World Nomad is sending three aspiring travel writers to explore beyond the sandy shores and crystal waters of the Caribbean. On the 14-day trip you'll attend a workshop with NY Times contributor Tim Neville then put what you've learned into practice and tackle real-life travel writing assignments.
To apply, all you need to do is submit your best 700-word travel story.
Eligibility:
The scholarship is open to all nationalities. However, you must have an exceptionally high degree of proficiency in written English to be considered for the scholarship. Please note: you do not need to supply an English proficiency certificate to apply.
Benefits:
What you could win
Free flights
Receive round-trip airfare from your closest international airport to the Caribbean.
Professional mentorship
Attend a 4-day workshop with Tim Neville at a Selina hostel coworking space.
10-day trip
Then, go on a 10-day all-expenses-paid trip in the Caribbean with bamba.
Travel apparel
Be outfitted with sustainable travel clothes and gear from Toad&Co.
Portfolio review
Get feedback on your writing from Nat Geo Traveler editor at large, Norie Quintos.
Travel insurance
As always, travel insurance for the trip provided by World Nomads.
How to apply
1. Select your story theme
'A leap into the unknown'
'Making a local connection'
'I didn't expect to find'
2. Write a travel story
Use your chosen theme to craft a compelling story about a travel experience you've had in 700 words or less.
3. Complete the application form
Fill in your personal details so we know how to contact you should you make the shortlist
Judging Criteria
To be chosen for this scholarship you'll need to convince our judging panel through your writing that you have the spirit of adventure and passion for travel writing. Your writing should showcase:
Great descriptive ability (without getting flowery)
A well-structured narrative and a strong eye for detail
Ability to uncover a great travel story and tell it in a compelling way
Excellent spelling and grammar and a knack for avoiding clichés
The 3 recipients of the Scholarship, along with the shortlist of best travel stories will be published on the World Nomads website on 30 April 2020.
For More Information:

Visit the Official Webpage of the World Nomads Travel Writing Scholarship 2020