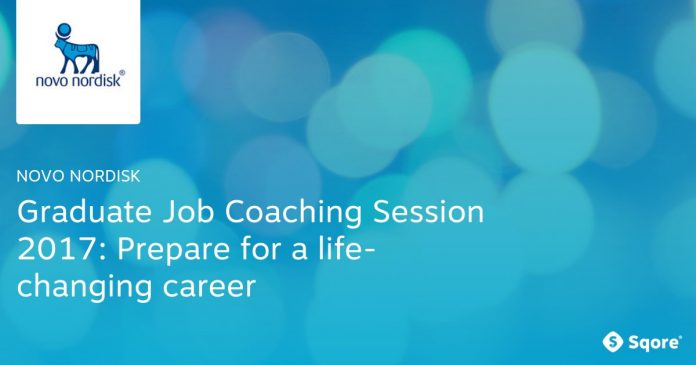 Application Deadline: February 28, 2017
Target audience: ​Post grad students, recently graduated, global
Graduated in 2016 or graduating in 2017? Put your master's degree to good use! 30 graduate positions within 10 different programmes are up for grabs with the Novo Nordisk graduate programme. The Novo Nordisk Graduate Programme is a 2-year
journey that will take you through 3-4 job rotations with at least one based in the corporate headquarters in Copenhagen, Denmark and another in one of our global
affiliates.
You will gain a deep understanding of the company and our business, participate in
global and national projects and build a strong international network of professional
and dedicated colleagues.

With graduate programmes within R&D, finance, procurement, business, market
access and marketing, Novo Nordisk provides the perfect springboard to a life-changing career.
Take action now
Compete on Sqore for your chance to win an exclusive coaching session with a Novo Nordisk current graduate.
Find your graduate programme now and apply today, the programs close early and mid February, however the exclusive opportunity to win a coaching session is open until the end of February.
Apply Now for the ​Novo Nordisk Graduate Job Coaching Session 2017 
For More Information:
Visit the Official Webpage of the Novo Nordisk Graduate Job Coaching Session 2017