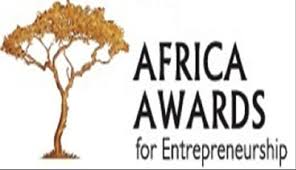 The Africa Awards for Entrepreneurship (AAE) recognize and award exceptional entrepreneurial leaders who serve as role models to Africa's aspiring entrepreneurs and demonstrate business excellence, innovation and profitability.
There are five (5) award categories which recognize entrepreneurs at different stages of the entrepreneurial cycle:
LIFETIME ACHIEVEMENT AWARD – Awarded to a senior African business leader who has served as an entrepreneurial icon for several decades and has left an enduring legacy of success in Africa;
TRANSFORMATIONAL BUSINESS AWARD – Awarded to a leading business with revenues greater than USD 50 million that has created significant socio-economic impact in Africa under the direction of a notable business leader;
OUTSTANDING MATURE BUSINESS AWARD – A USD 100,000 prize to an established company led by a strong business leader who has generated revenues between USD 5 million and USD 50 million;
OUTSTANDING GROWING BUSINESS AWARD – A USD 50,000 prize to a young remarkable African business with revenues between USD 500,000 and USD 5 million;
OUTSTANDING SOCIAL ENTREPRENEUR AWARD – A USD 50,000 prize awarded to an organization that demonstrates outstanding innovation and entrepreneurship while sustainably addressing the socioeconomic development of low-income communities in Africa.To be eligible, the organisation, which may be structured as a non-profit or for-profit must: have been founded or be currently run by an African citizen; demonstrate annual revenues of between USD 150,000 and USD 2.5 million in the last financial year; and be primarily focused on social return.
Eligibility
The 2014 Africa Awards for Entrepreneurship is open to Africa-based entrepreneurs with firms that are fully registered in the continent and that:

Have revenues of over USD 150,000 for social entrepreneurs and over USD 500,000 for all other categories;
Have been profitable for the last two consecutive years;
Are independent, that is, not a subsidiary of a foreign entity;
Are free of legal actions.
The 2014 Awards ceremony will be held in Kigali, Rwanda in November during the 2014 Annual Gathering,
Nominate an Entrepreneur for the 2014 Africa Awards for Entrepreneurship
For More Information:
Visit the Official Webpage of the Africa Awards for Entrepreneurship