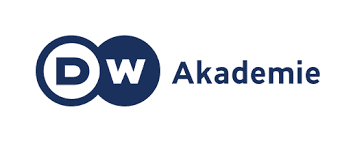 Application Deadline: October 31st 2014

The  Deutsche Welle international traineeship is specially designed for young journalists from the regions to which Deutsche Welle broadcasts. Deutsche Welle trains its own young journalists for its programming in 30 languages. Every year, a decision is reached on which programs need new young journalists.
Deutsche Welle's newly-designed traineeship takes you around the world in just 18 months. Internships with the English and German editorial departments give you a chance to look into economic and cultural issues as well as news and sports.
You'll also be active in at least one of DW's other broadcast language departments such as the Chinese, Farsi or Spanish department, and support them according to your language skills.
Regardless of the language you're working in youll be part of the editorial teams right from day one, writing and producing reports and conducting interviews for television, radio and online.
Qualifications

To apply, you will need to have completed a university or college degree prior to the start of the traineeship.
Applications are accepted  from candidates who can provide proof of having completed an apprenticeship or have graduated from a journalism school and have several years of experience as journalists.
Language prerequisites

• English native speakers who have acquired a basic working knowledge of German prior to the start of the traineeship
• German native speakers with excellent English skills (i.e. for live reporting)
• Native speakers of another DW broadcast language, especially Arabic, Chinese, Farsi, French, Russian or Spanish, and who have a very good working knowledge of both English and German
Practical Experience
Practical experience working as a journalist, freelance work, etc.
Stipend/Benefits
During the first six months of the traineeship you earn a pre-tax monthly salary of 1.590 euros. That increases to 1.790 euros for the following six months, and to 1.855 euros for the final six months.
  The 18-month multimedia traineeship is for online, radio and television, and comprises:
six months of theory and practice-oriented seminar blocks held in English and German and conducted by working journalists;
nine months of placements with various DW editorial departments in Bonn, Berlin and in one of the foreign bureaus in Brussels, Washington or Moscow;
 a one-month placement with DW's partner broadcaster, Deutschlandradio;
four week of vacation.
Apply Now for the 2014 Deutsche Welle International Journalism Traineeship for Journalists
For More Information:
Visit the Official Webpage of the  Deutsche Welle International Journalism Traineeship for Journalists