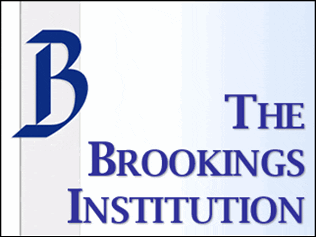 Application Deadline: January 5th 2014

The Echidna Global Scholars Program is a visiting fellowship hosted by the Center for Universal Education (CUE) at the Brookings Institution. The program aims to build the research and analytical skills of NGO leaders and academics from developing countries.
Echidna Scholars spend four to six months at Brookings pursuing research on global education issues, with a specific focus on improving learning opportunities and outcomes for girls in the developing world. Upon completion of their fellowship, CUE supports the scholars in implementing an action plan that applies their new skills and expertise to share with their home institutions.
During their residency at Brookings, Echidna Scholars work with CUE staff to develop a research project. They draw upon Brookings' intellectual capital and convening power, as well as the extended public policy community in Washington through meetings and conferences, and through networking with the broader international development community.

Eligibility
 Applicants should have a background in education, development, economics or a related area, with at least 15 years of professional experience in either research/academia; non-government and civil society; government; or business. PhD or research background strongly preferred; Master's degree required.
Successful applicants will have intimate understanding of education development issues and/or issues related to development and gender.
Strong analytical and writing skills required.
Applicants who have not worked explicitly on girls' education previously are welcome but should include an explanation of how this focus on girls' education can be integrated successfully into their current and future work.
-
Echidna scholars will be expected to work on extensive, cutting-edge research, as well as a project proposal with the intent to implement their research in their home country upon completion of the program.
Additional expectations of scholars include interacting with other Brookings scholars and the wider policy community, a demonstrated ability to conduct professional, in-depth research and deliver spoken presentations in English.
Scholarship Application Method
Interested candidates should submit the following:
-
Application questionnaire and project proposal.
A curriculum vitae or resume

Two writing samples with citations

Two letters of recommendation from professional references  (emailed directly from references to globalechidna-at-brookings.edu)
For More Information:
Visit the Official Webpage of the Echidna Global Scholars Program