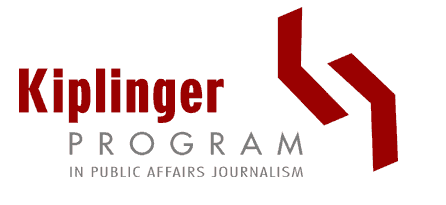 Application Deadline: November 30 2013
When: April 6 -11 2014
The Kiplinger Program in Public Affairs Journalism at Ohio State University is looking for innovative journalists who want to use social media to build a stronger following, develop new sources and better cover their beats. The fellowship also aims to sharpen your digital media public-affairs reporting skills, helping you hold government and institutions accountable.
An online digital revolution is changing the way we communicate. For journalists, it's an ever-evolving new world, filled with opportunities as well as obstacles.That's why the Kiplinger Program in Public Affairs Journalism offers short-term fellowships to help make better use of new online tools and channels.
Fellowship Worth:

Training- free of charge.
The Fellowship covers lodging, most meals and includes a travel stipend.
Fellows spend an intensive week at The Ohio State University in Columbus.
They'll be immersed in training designed to pay off immediately in the newsroom.
Fellows will return to their newsrooms equipped with new and sharpened reporting tools. They'll learn how to tell powerful online stories that break through the noise and grab attention with an eye toward ethics. Stories that help people understand why in-depth reporting matters more than ever. Stories that make a difference.
Eligibility Requirements:
 Journalists must have five or more years of experience at a news organization.
All fellowship sessions are conducted in English without translators.
How to Apply:
Applications for the 2014 Kiplinger Fellowship Program are now open with a Nov. 30, 2013 deadline. International fellow applicants are encouraged to apply early. Last year more than 400 journalists applied to be part of the Kiplinger Program.
Apply Now for the 2014 kiplinger Fellowship Program for Journalists
For More Information:
Visit the Official Webpage of the Kiplinger Fellowship Programme