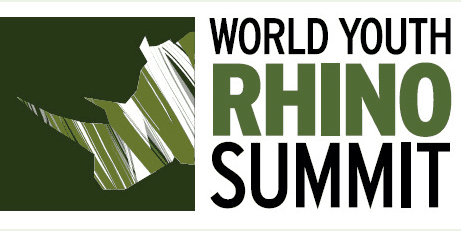 WORLD YOUTH RHINO SUMMIT
21-23 September 2014 (incorporating World Rhino Day)
Centenary Centre, iMfolozi Game Reserve, KwaZulu-Natal, South Africa
A world-wide call to action by the youth against rhino poaching and all other forms of wildlife crime
The World Youth Rhino Summit will be a focused gathering of 100 young conservation leaders aged 15-17 years from South Africa, other African countries affected by rhino poaching, consumer countries in Asia, and other representative counties. Delegates, educators, and conservation leaders, will be brought together at the symbolic iMfolozi Game Reserve to directly address the current rhino poaching crisis anddevelop resolutions needed to stop rhino poaching.
The mission is to engage youth conservation leaders in rhino/wildlife conservation & protection strategies and empower delegates to become Ambassadors for wildlife & conservation.
100 young people aged 15-17 years carefully selected for their future leadership qualities from Africa, Vietnam – a leading driver of the rhino poaching crisis as well as from India and Indonesia (last remaining countries of Asian rhino), UK, USA, Europe, South America and Australasia.
The delegates will be drawn from the Rhino Art – Let the Children's Voices be Heard campaign, which has already reached over 125,000 youth and has become the largest youth-focussed rhino conservation awareness effort in southern Africa. Over half of the African delegates will be selected by the acclaimed American International Schools network from South Africa, Tanzania, Kenya, Botswana, Zimbabwe, Namibia, Zambia, Uganda, Swaziland and Mozambique – a key driver of wildlife poaching in Africa.
For More Information and Application Procedure: