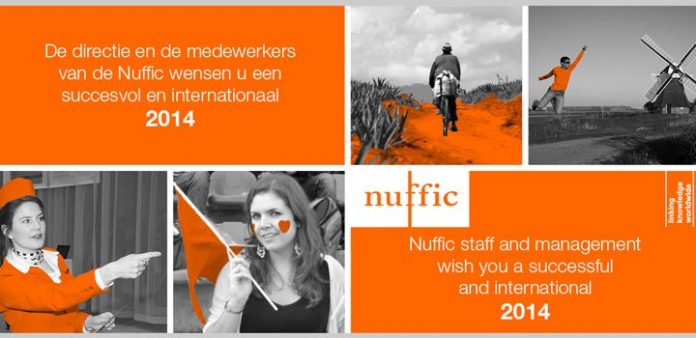 Application Deadline: 4 February 2014 
The Netherlands Fellowship Programmes (NFP) promote capacity building within organisations in 50 countries by providing training and education through fellowships for professionals. The NFP is initiated and fully funded by the Dutch Ministry of Foreign Affairs under the budget for development cooperation.
The overall aim of the NFP is to help alleviate qualitative and quantitative shortages of skilled
manpower within a wide range of governmental, private and non-governmental organizations. This is
achieved by offering fellowships to professionals to improve the capacity of their employing
organizations.
After completing your training you return to your original workplace. This ensures the training is embedded within your organisation.

You will improve your knowledge and skills, learn about relevant global developments in your field and build an international network. The result is twofold: for your employing organisation, it represents a direct investment in staff development; for you as a professional, the training is a valuable asset in your further career.
The target group
The NFP target group consists of professionals who are nationals of and work and live in an NFP country. The chances of obtaining an NFP fellowship increase if you live and work in Sub-Saharan Africa and/or if you are a woman.
Eligibility
A candidate applying for an NFP fellowship must:
be a professional with at least three years work experience;
be a national of, and working and living in one of the countries on the NFP country list valid at the time of application. If for whatever reason a candidate stays in another country than his or her home country for more than 90 days before the start of the course and/ or programme, he or she is not considered to be living and working in his or her home country;
be nominated by his or her employer, who pledges to continue paying the candidate's salary  and guarantees the candidate will be able to return to an equivalent position after the  termination of the fellowship period;
have been unconditionally admitted to a Dutch institution for the course or programme for which the candidate applies for an NFP fellowship. This means that the candidate must have  met all the academic and administrative requirements set by the Dutch institution;
Fellowship Amount
The fellowship compensates for three main categories of costs:
a) study-related fees
b) travel and
c) subsistence.
Costs in the categories a) and b) are entirely covered by the fellowship, whereas the  amount provided in category c) is a contribution towards the actual costs. If applicable, the fellowship holder is expected to cover the difference between the actual costs and the NFP subsistence allowance.
Institutions
You can find the institutions that participate in the NFP and the programmes and/or courses they offer on www.studyfinder.nl.
For More Information:
Visit the Official Webpage of the Netherlands Fellowship Programme
Download the Rules and Regulation of the 2014 Netherlands Fellowship Programme