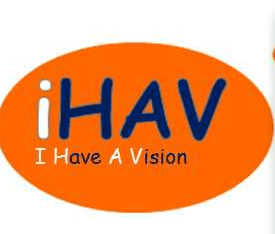 Application Deadline: July 3rd 2015
When: 3rd to 7th August 2015
Are you a Visionary Leader who can bring about change?
Do you want to be equipped with the skills and tools to radically change the world?
Are you eager to take the lead in making our societies sustainable?
Are you driven by challenges and new experiences?
Centre for Social Innovations (CSI), in partnership with IHAV Foundation (IHAV) presents a 5-day YOUTH INNOVATORS' CHALLENGE (YIC) 2015.
Team up with like-minded young professionals and entrepreneurs from around the region for a 5-day life changing experience in Akuse, Ghana, from 3rd to 7th August 2015
YIC 2015 an innovative and game-changing entrepreneurship training, a skill building workshop, a hub to find likeminded project partners and lifetime friends, an opportunity to connect to nature, an experience with communities and a place to ignite ideas and inspiration.

This is a physically, mentally and socially engaging program where participants experience grass-root realities, and enrich themselves and the communities they visit. YIC 2015 will take 30 of Africa's most motivated individuals on a 5-day intense training and problem solving journey from Accra to Akuse to identify and build new enterprises by initiating innovative, practical and sustainable solutions to the community's challenges.
Eligibility:
Self-motivated youth between ages 18 to 35 who have the potential to lead change and eagerness to start a social enterprise with the available resources.
Fees
There are no charges for applying.
The relevant participation fee is applicable only if you're selected. Organising a full week enterprising workshop with supporting personnel and delivering a rich program, calls for significant expenditure.
The fee helps us cover these expenses in part.
The total cost of the YIC 2015 is $150 or GHC550 per participant.
Benefits
As a delegate, you will meet a powerful network of young people and established professionals, skill up with tools for success and have the opportunity to receive support to implement your big ideas which will also provide income for yourself and the community.
For More Information:
Visit the Official Webpage of the IHAV Foundation YOUTH INNOVATORS' CHALLENGE