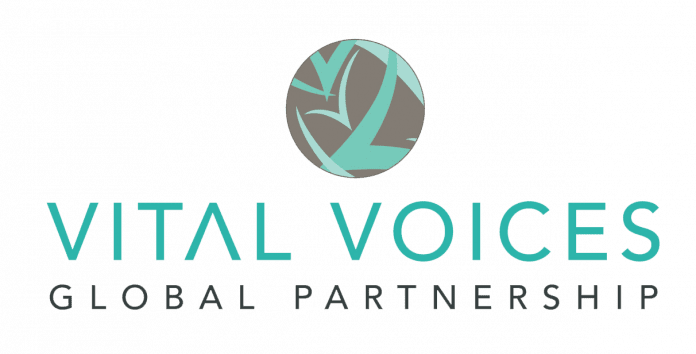 Application Deadline: November 23rd 2014
The VVLead Fellowship Program supports a global network of emerging and established women leaders who provide unusual and sustainable solutions to pressing problems that have impeded women and girls' progress to participate fully in society and the economy. Recognizing that in order to advance the causes of women, women themselves must connect with, empower, equip and inspire one another at all levels of society, Vital Voices– with funding support provided by the UK government's Department for International Development–is committed to helping create a unified response, not just from women's rights activists and sectoral experts, but also from a wide range of professionals and practitioners across fields and methodologies.
The VVLead Fellowship Program requires a one-year commitment starting on January 19, 2015 and an average of eight hours per month dedicated to connecting, learning and collaborating with peers through coursework and online engagement on the VVLead platform.
All programming and coursework is conducted in English and participants are thus expected to be proficient in the language.
Additionally, all Fellows are required to have regular internet access to actively participate in the online portion of the program.
Who Can Apply?
Vital Voices seeks applications for the VVLead Fellowship Program from women leaders who are committed to tackling issues related to economic disparities, violence against women and harmful cultural practices–with particular focus on forced/early marriage–in order to create a more prosperous and secure world. Knowing that this work will take many forms, leaders may be engaged in this change through a variety of fields including business, non-profit/non-governmental organization, public office/government (elected or appointed), advocacy initiative, media or community – based organization.
Eligible applicants must be:
20 years or older;
Living and working for change in a developing country;
Able to demonstrate vision, strategy and high-impact; and
Actively committed to the progress of their cause on a full-time basis
Certificate
Fellows are eligible for a certificate at the end of the program year, pending participation in program activities.
The certificate will list the courses which each Fellow has successfully completed, in addition to leadership roles within the program. In order to qualify for the certificate for course participation, Fellows must:
1.Participate in at least 75% of webinars in their entirety (either live or recorded);
2. Complete all mandatory assignments;
and
3. Engage in at least two group discussions on the course discussion board
For More Information: