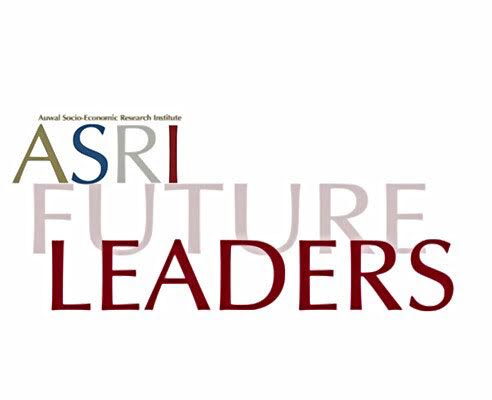 Application Deadline: December 11th 2015
Auwal Socio-Economic Research Institute (ASRI) is a pluralist domestic public policy institute, which conducts policy research, prototyping and advocacy in 5 key areas: Nation Building & Governance; Job Creation; Public Health; Public Education, and Crime and Justice. 
The program aims to inculcate in participants a strong sense of social justice and integrity while also producing the kind of effective and innovative change agents who can bring about transformative change in South African society.
Fellows are anticipated to go on to become influential and prominent leaders in government and civil society, occupying a variety of positions.
This is a 6 month fellowship and fellows are required to be in attendance Monday – Thursday from 9am–3:45pm, in Parktown, Johannesburg, from the beginning of February to the end of July. Thirty individuals will be accepted onto the program, and will receive a monthly stipend of R5 000.
Eligibility requirements:
Age limit: 30
Citizenship: South African citizenship or permission to reside in South Africa (with the long term view of staying in the country)
Academic: Participants need to at least be in possession of an undergraduate degree before the program commences in February 2016.
Open to Honours & Masters students as well
Program of study: Social science students (albeit not exclusively)
Location: Program will be based in Gauteng for 2016
Some of the themes that will be covered include the following:
Law & Public Policy
South African Political Parties & Entities
NGOs & Civil Society Organizations
Political Philosophy
Economics
Project Management
Leadership
Some of the issues that will be dealt with include:
Employment Creation, Unemployment & Youth Unemployment
Transformation & Land Restitution
Workers' Rights, Trade Unions & Marikana
Higher Education & Access
Climate Change & Renewable Energy
Alumni requirements: Upon completion of the program, students are expected to remain active within the Alumni Network of ASRI
Required documentation to submit with application:
CV (no more than two pages)
Matric marks & certificate
Undergraduate academic transcripts
Postgraduate academic transcripts (if applicable)
Application Procedure:
The application closing date is December 11th 2015 at midnight and interviews will be conducted mid-December.
Please note that there is one round of interviews and successful applicants will be notified soon after. The program will commence at the beginning of February and conclude at the end of July.
For More Information:
Email: [email protected]
More info & to apply: http://asri.org.za/asri-programmes/future-leaders/
Visit the Official Webpage of the 2016 ASRI Future Leaders Fellowship Program