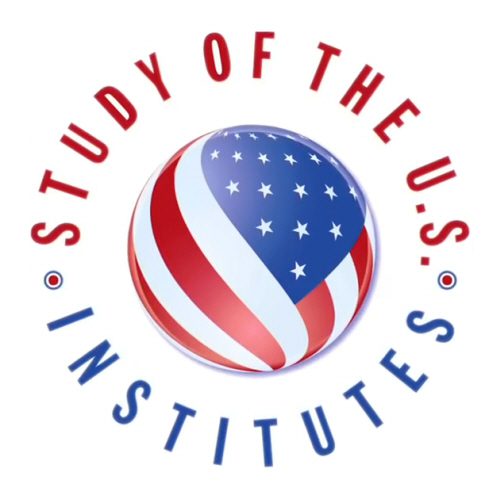 Application Deadline: December 17, 2017 2:00 p.m.
The ultimate goal of the Institutes is to strengthen curricula and to enhance the quality of teaching about the United States in academic institutions abroad. Study of the U.S. Institutes for Scholars will take place at various colleges, universities, and institutions through out the
United States over the course of six weeks beginning in or after June 2018.
Each Institute includes a four week academic residency component and up to two weeks of an integrated study tour. Prospective applicants are encouraged to visit our website page
to obtain general information about the Institutes
SUSI on American Politics and Political Thought
The Study of the U.S. Institute on American Politics and Political Thought examines major currents in U.S. political thought from the colonial period to the present.  It explores the shaping of American identity and the intersection and interplay between that identity and U.S. history and politics.  The Institute is organized around two interrelated questions:  How has a system of ordered liberty founded in the nineteenth century survived through two centuries of social and political change; and how is that system functioning today.
The Institute provides an overview of the country's democratic founding, and discussions of race, religion, immigration, gender, and civil rights weave together a stronger understanding of the development of American political thought.  The academic program consists of discussions with practicing politicians and policy makers as well as lecture and seminar style instruction.
SUSI on Contemporary American Literature
The Study of the U.S. Institute on Contemporary American Literature surveys contemporary American writers and writing in a variety of genres and investigates how the themes explored in those works reflect larger currents within contemporary American society and culture.  Seminars, lectures, and discussions address broad themes such as: the transition from modernism to postmodernism; questions of race, history and identity; and cultural scripting and rescripting. In investigating these topics, participants are exposed not only to the present diversity of the American literary landscape but to writers who represent a departure from that tradition and are establishing new directions for American literature.

SUSI on Religious Pluralism in the United States
The Study of the U.S. Institute on Religious Pluralism in the United States examines the intersection between U.S. religious pluralism and democracy.  Employing a multi-disciplinary approach and drawing on fields such as history, political science, sociology, anthropology, law, and others, the program will explore both the historical and contemporary relationship between church and state in the United States.
Participants will examine the following aspects of religious pluralism in the United States: the ways in which religious thought and practice have influenced, and been influenced by, the development of American-style democracy; the intersections of religion and politics in the United States in such areas as elections, public policy, and foreign policy; and the sociology and demography of religion in the United States today, including a survey of the diversity of contemporary religious beliefs and its impact on American politics and society.
SUSI for Secondary School Educators (Teachers)
The Study of the U.S. Institute for Secondary School Educators (Teachers) provides two multinational groups of 20 experienced secondary school teachers with a deeper understanding of U.S. society, education, and culture – past and present.  The main focus of the Institutes for Teachers is on content and materials about the United States in order to develop high school level curricula.
To this end, the Institutes are organized around a central theme or themes in U.S. civilization.  Through a combination of traditional, multi-disciplinary, and interdisciplinary approaches, program content will examine the history and evolution of U.S. institutions and values.  The program will also serve to illuminate contemporary political, social, and economic debates in American society.
Eligibility Criteria:
Experienced, mid-career (between the ages of 30-50 years old),highly-motivated and experienced professionals generally from institutions of higher education or research focused organizations (non-profits, think tanks, etc.).
Graduate degree and substantive knowledge of thematic area of the Institute required. PHD and/or Masters Degree (s) is/are an asset.
Little to no prior experience in the United States
Candidate's home institution should be seeking to introduce aspects of U.S. Studies into its curricula, to develop new courses in the subject of the institute, to enhance and update existing courses on the United States, or to offer specialized seminars/workshops for professionals in U.S. studies areas related to the program theme.
Fluency in English
Candidates should be willing and able to fully take part in an intensive post-graduate level academic program and study tour.
Application Instructions:
Completed applications must include:
Updated CV/Resume
Copy of Egyptian National ID and/or passport
Proof of fluency in English by providing a valid score for Institutional TOEFL (Local ITP), Internet-based TOEFL (IBT) or overall International English Language Testing System (IELTS). If none are available, a proof of English proficiency is required.
Applicants may also include up to two letters of recommendation, but these are optional.
Application form (to download the application and to read application instructions, please visit: https://eg.usembassy.gov/education-culture/exchange-opportunities/
Please submit your applications and supporting documentation by postal mail or hand-delivered as indicated in the application instructions with the name of the program on the envelope: SUSI Scholar and the name of the U.S. Institute of interest
Inquiries should be sent by email to [email protected]
Remark: Only short-listed applicants will be contacted for interviews and will be asked to send their applications by e-mail.
Please keep an electronic type-written copy of completed application.
For More Information:
Egypt: https://eg.usembassy.gov/wp-content/uploads/sites/156/2018_SUSI_Scholars_Announcement.pdf
Visit the Official Webpage of the 2018 Study of the United States Institutes (SUSI) Exchange Program