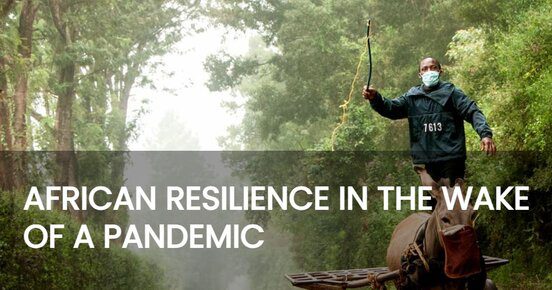 Application Deadline: December 31st 2020
What's your COVID-19 story? We're looking for photo and video submissions that showcase African resilience in the wake of the pandemic.
A global pandemic dramatically reshaped the world, our continent, and all our lives. But amid the disruption, we've also seen hope. Innovators rising to respond to the challenges. Communities stepping up to practice the precautions required. Each of us doing what we can, and what we must, to keep going. Safely. The African Art in Context Call for Submissions seeks to tell those stories. Too often in crises, the narrative surrounding Africa is dominated by inordinate fear and negativity. This is our chance to shape a narrative that showcases to the world what we see everyday: the resilience, ingenuity, and beauty of a continent that is navigating COVID-19 with courage, commitment, and compassion.
Theme: African Resilience in the Wake of a Pandemic
Eligibility: 18 – 35 years
Categories: Photography and Videography
Participating Countries: Submissions are welcome from individuals based anywhere on the African continent and should reflect realities on the continent
Recognition: USD 200 for every selected image and USD 400 for every selected video
Organisation: Bobby Pall Photography in partnership with Mastercard Foundation
SUBMISSION FORMAT
---
Photographs must be submitted in .jpeg and .png format. Photos should be submitted with the highest quality possible regarding file size, bit depth and resolution. Both colour and/or black and white images will be accepted.
Videos must be submitted in .mp4 and .mov format. They may not exceed 1 minute in run-time. Videos should be submitted with the highest quality possible regarding file size, bit depth and resolution.
The material must not constitute copyright infringement or otherwise violate or infringe Mastercard Foundation or third party rights, including but not limited to trademark, privacy, publicity or other intellectual property rights.
The submission must not contain dates, texts, brand names, logos and/or trademarks.
The submission description and captions must be in English or contain English translations.
Filmmaker must have rights to use any soundtrack (music bed), sound-effects and any graphic/animation assets.
HOW TO PARTICIPATE
---
Entry is not open to employees and family members of Mastercard Foundation, NAMU Communications and Bobby Pall Photography.
Entrants must be between 18 to 35 years
Each entrant may submit a maximum of two photograph(s) OR a video that is no more than one minute (60 seconds) long. Entrants may not submit both photo and video content.
To avoid disqualification, each entrant MUST also fill and submit the following forms:

Registration Form (Online);
Photographer/Videography Consent and Release Form (Online); and
Subject Consent and Release Form (to be printed, filled and signed by every subject depicted in the submitted photograph(s)/video).

All entries must be submitted directly on the website, africanartincontext.com, using the Submit button.
Entrants must own the copyright and must have taken the photographs/videos themselves. The photograph(s)/video may have been taken at any point during the pandemic
For More Information:

Visit the Official Webpage of the African Art in Context Call for Submissions