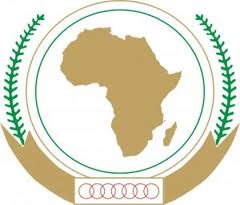 Deadline for submission of proposals: August 17th 2016 1700 Hours GMT+3
The African Union Research Grants programme is financed through the Financing Agreement between the European Commission and the African Union Commission DCI-PANAF/2015/307-078) under the Pan-African Programme (PanAf), based on Regulation (EU) No 233/2014 establishing a financing instrument for development cooperation (DCI) for the period 2014-2020.
The programme is an innovative way to deploy and to improve science and technology research so that it contributes to Africa's poverty reduction, economic growth and social development efforts.
The programme responds to the implementation of Africa's Science Technology and Innovation Strategy -2024 (STISA-2024) priority one and the EU-Africa Research and Innovation Partnership focusing on food and nutrition security and sustainable agriculture.

The Specific objective of this Call for Proposals is to award grants to finance research projects that aim to Eradicate Hunger and Ensure Food and nutrition security. It is highly envisaged that the deployment and the improvement of science and technology research in this challenging area will effectively contribute to Africa's poverty reduction strategies, economic growth and social development efforts.
2.1  ELIGIBILITY CRITERIA
There are three sets of eligibility criteria, relating to:
applicant(s) which may request a grant (2.1.1), and their partners(2.1.2);
actions for which a grant may be awarded (2.1.3);
types of cost which may be taken into account in setting the amount of the grant (2.1.4).
Eligibility of applicants: who may apply?
be legal persons[1]and
be nationals[2] of Africa Countries, EU Member States, and
be directly responsible for the preparation and management of the action with their partners, not acting as an intermediary and
be registered locally in (or have a memorandum[3] of understanding in relevant research areas, with) an eligible African country prior to the publication of this call for proposals and
have at least a three-year record in the formulation and/or implementation of research activities in Africa for which they will have to provide the relevant legal documents and
be able to demonstrate their experience and capacity to manage activities corresponding in scale and complexity to those for which a grant has been requested and
have stable and sufficient sources of finance to ensure the continuity of their organisation throughout the implementation of the proposed action and
belong to consortia of scientists as explained under 2.1.2 (2) – composition of partnerships. and
[1]       Legal persons are Institutions and not natural persons
[2]       Such nationality being determined on the basis of the organisation's statutes which should demonstrate that it has been established by an instrument governed by the national law of the country concerned. In this respect, any legal entity whose statutes have been established in another country cannot be considered an eligible local organisation, even if the statutes are registered locally or a "Memorandum of Understanding" has been concluded
[3] A Memorandum of Understanding needs to be signed with a ministry/governmental body, having an effect equivalent to local official registration
belong to at least one of the following categories:
National or regional science and technology organizations, research institutions, universities, government ministries or public institutions dealing with scientific research including regional science and technology institutions, with separate legal status, not belonging to any national system but formally recognised by one of the eligible countries; or
Established science and technology networks provided that: all network members and the network headquarters are located in eligible countries; the network has a legal status; the network is applying in its own right; and the network has been registered for a minimum of two years;
Size of grants
Any grant awarded under this Call for Proposals must fall between the following minimum and maximum amounts:
minimum amount: USD 500,000.00
maximum amount: USD 1,000,000.00
Any grant awarded under this Call for Proposals must fall between the following minimum and maximum percentages of total eligible costs of the action
Minimum percentage: 50% of the total eligible costs of the action.
Maximum percentage: 80% of the total eligible costs of the action
For More Information:
Visit the Official Webpage of the African Union Research Grants programme