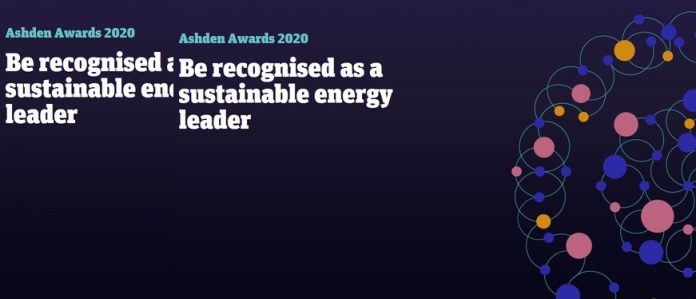 Application Deadline: 11 December 2019 at 11.59pm GMT.
The application process for the 2020 Ashden Awards is now open
In June 2020, six winners from around the world will receive a prize fund and global recognition for their achievements in increasing access to sustainable energy and improving lives through sustainable energy, in response to the climate emergency. 
In 2020 we will be awarding those working to rapidly decarbonise our world, whilst improving lives. We will be looking for those working on solutions to the climate emergency, through new products, services and behaviour change. When completing your application please indicate the specific category/categories you feel are most relevant to your work. We will consider your application in categories other than the ones you have indicated if we feel they fit your work more closely.

Benefits
Award of up to £20,000
National and international media exposure
Tailored support to develop your work even further
Media materials to help you tell your story
For More Information:
Visit the Official Webpage of the Ashden International Awards 2020