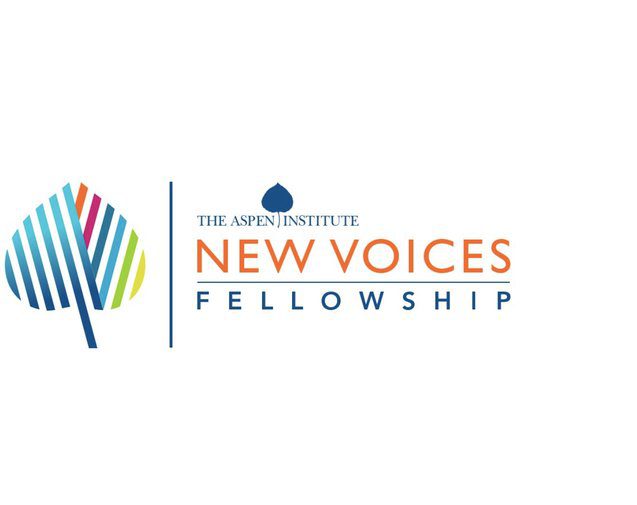 Application Deadline: October 20, 2021
The New Voices Fellowship at the Aspen Institute is a year-long, non-residential program that provides intensive media and advocacy training for frontline development experts. With support from a team of experienced mentors and trainers, New Voices Fellows develop and amplify their ideas to bring about meaningful change.
The Fellowship will recruit a total of 15-20 Fellows for 2022. Aspen recruit Fellows who are development experts in fields such as food security, global health, human rights, and climate change. For the 2022 class, Aspen will continue to give special consideration to Fellows whose work focuses on COVID-19 relief, vaccine development, and pandemic resiliency.
Candidates for the Fellowship are expected to have both a record of significant professional achievement, a desire to share their perspectives on global development with a broader international audience, and a desire to advocate for policy change. The Fellowship is open by nomination only.
While the fellowship is non-resident and not full-time, it does require a significant and sustained time commitment as fellows write opinion articles, create an intensive advocacy plan, participate in interviews with local and international media, and speak at international conferences. All expenses related to the fellowship are paid, including certain media-related travel costs.
PLEASE NOTE, this is not a fellowship for journalists or others trained and working in communications.
The nomination period will be open from September 7, 2021 – October 20, 2021.
Benefits
Aspen will pay all expenses for the fellowship, and occasionally provide funds for Fellows to participate in media-related activities and conferences.
Timeline
SEPTEMBER – OCTOBER
Nominations Accepted
The best nominations are those that:
Include thoughtful and personal details
Use examples to highlight the candidate
Explain what characteristics or personal experiences makes the candidate unique
NOVEMBER – DECEMBER
Applications Accepted for Selected Nominees
DECEMBER
Final Fellowship Selections
EARLY JANUARY
The New Class is Publicly Announced
For More Information:
Visit the Official Webpage of the Aspen Institute's New Voices Fellowship 2022