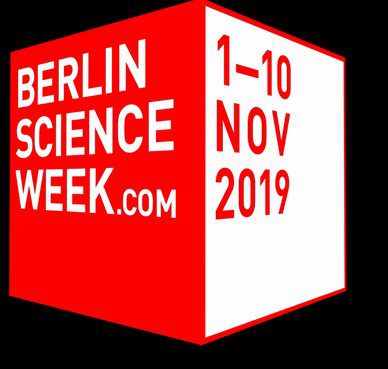 Application Deadline: 30 June 2019.
Berlin Science Week is an international gathering, bringing together people from the world's most innovative scientific institutions to celebrate science, to connect and engage with the local and international science community and the public. It is dedicated to the dialogue between science and society to inspire a deeper understanding of our world. Berlin Science Week fosters interdisciplinary exchange and encourages participants to connect and learn from each other.
Date: 6–10 November 2019

Number of places: 10

Programme:

The Berlin Science Week Fellows are invited to attend events of the fourth Berlin Science Week as well as the programme of the Falling Walls Conference (Falling Walls Lab, Venture, Engage, Welcome Reception on 8 November and Conference on 9 November).

The Fellowship Programme is a great possibility to connect with Berlin-based and international scientific institutions and to network with colleagues from all over the world. The programme also includes a guided tour to selected scientific institutions in Berlin and participation in the Berlin Science Award ceremony on 7 November, hosted by the Governing Mayor of Berlin.

Eligibility:
Science journalists with a minimum of three years professional journalism/blogging experience in which they have written about the science topics.
Benefits

The fellowship includes:
hotel accommodation for 4 nights (including breakfast), free tickets to the Falling Walls events on 8/9 November, free meals during the events and participation at the Berlin Science Week. Please note: The fellowship does not cover travel expenses to and from Berlin.

Application Procedure:
Submit two work samples together with a CV and a cover letter (both in English) stating your motivation to apply for the fellowship. Please specify in your motivation letter which fellowship you are applying for. You can only apply for one fellowship.

The application form must be filled out in English. Please note: If you are handing in work samples published in a language other than English you are required to include a brief summary in English of the respective piece. 

If you have any questions, please do not hesitate to send us an email to [email protected].
For More Information:
Visit the Official Webpage of the Berlin Science Week 2019