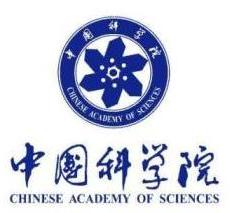 Application Deadline
: 31 March 2017
This CAS-TWAS President's Fellowship Programme provides students/scholars that are non-Chinese citizens an opportunity to pursue doctoral degrees at the University of Chinese Academy of Sciences (UCAS), the University of Science and Technology of China (USTC) or Institutes of CAS around China.
Under the terms of the CAS-TWAS agreement, travel from their home countries to China will be provided to the fellowship awardees in order to begin the fellowship in China (one trip only per student/scholar). TWAS will select 80 awardees from developing countries to support their international travel, while CAS will support the other 120. Visa fee will also be covered (once only per awardee) as a lump sum of USD 65 after all the awardees are on site in China. Any awardee on site in China, the host country, at the time of application will NOT be eligible for any travel or visa reimbursement.
Requirements:
Applicants must:

Be maximum age of 35 years on 31 December 2017;
Not take up other assignments during the period of his/her fellowship;
Not hold Chinese citizenship;
Applicants for doctoral study should also:
Meet the admission criteria for international students of UCAS/USTC (criteria of UCAS/criteria of USTC).
Hold a master degree before the beginning of the fall semester: 1 September, 2017.
Provide evidence that he/she will return to their home country on completion of their studies in China according to CAS-TWAS agreement.
Provide proof of knowledge of English or Chinese language.
Field
01-Agricultural Sciences
02-Structural, Cell and Molecular Biology
03-Biological Systems and Organisms
04-Medical and Health Sciences incl. Neurosciences
05-Chemical Sciences
06-Engineering Sciences
07-Astronomy, Space and Earth Sciences
08-Mathematical Sciences
09-Physics
Any fellowship awardee who fails the qualification test twice will face the consequences including:
Termination of his/her fellowship;
Discontinuity of his/her doctoral study at CAS institutions;
Being provided with a certificate of attendance for the period of study undertaken in China but not a formal doctoral degree.
All the procedures will adhere to UCAS/USTC regulations and rules.
The funding duration of the fellowship is up to 4 years, divided into:
Maximum 1 year study of courses and participation in centralized training at UCAS/USTC, including 4 months compulsory courses in Chinese Language and Chinese Culture;
Practical research and completion of degree thesis at colleges and schools of UCAS/USTC or CAS institutes.
STEP BY STEP GUIDELINE
In order to successfully apply for the CAS-TWAS President's Fellowship, applicants are requested to follow a few key steps that are indicated below:
1. CHECK ELIGIBILITY CRITERIA:
You should verify that you are eligible and meet ALL the eligibility criteria specified in the "General conditions for applicants" section of this call (e.g. age, master degree, etc).
2. FIND AN ELIGIBLE HOST SUPERVISOR AFFILIATED WITH COLLEGES AND SCHOOLS OF UCAS/USTC, OR CAS INSTITUTES THAT AGREES TO ACCEPT YOU. See here for a list of eligible schools/institutes and supervisors of UCAS and here of USTC.
Once you have found a host supervisor, you must contact him/her and indicate that you wish to apply for the CAS-TWAS President's Fellowship. Please send him/her an explanatory e-mail together with your CV, research proposal and any other required documents.
3. FILE YOUR FELLOWSHIP APPLICATION FORM VIA THE ONLINE APPLICATION SYSTEM. Visit our official website for the online application system.
Each applicant should create his/her own account, and follow the instructions to finish the online application form.
4. IN THE MEANTIME, PREPARE SUPPORTING DOCUMENTATION FOR YOUR APPLICATION:
Admission Application Form for International Students (Attachment 1-1 for UCAS*/ Attachment 1-2 for USTC): Download and fill in the form with 2-inch photo and your signature. Please make sure each page of the form is completed before uploading, with exception of the part to be completed by your supervisor and institute/school who should fill in the form in a second moment.
* For admission application to UCAS, you should also fill in and submit the information via online system (http://adis.ucas.ac.cn) which would be officially launched around 15 December 2016. The admission application form generated by this system can be used as alternative form of Attachment 1-1.
SUPERVISOR'S COMMENT PAGE: You should remind your supervisor to complete the supervisor's comment page and upload the signed and stamped comment page to our online application system.
REFERENCE LETTERS: You must ask two referees (NOT the host supervisor, preferably TWAS members, but not a mandatory requirement) familiar with you and your work to upload their scanned reference letters (signed, dated and on official headed paper with contact phone number and email address) to our online application system and send the original hard copies to the UCAS/USTC fellowship office. Reference letters in the body of e-mails will NOT be accepted! TWAS will not provide any information e.g. e-mail addresses of TWAS members or liaise with TWAS members on behalf of applicants.
Other documents:
The following documents are also required:
Notarized photocopy of the certificate of university degrees held (both undergraduate and postgraduate; graduates having just completed or about to complete their degree should provide an official pre-graduation certificate showing their student status and stating the expected graduation date);
Proof of knowledge of English and/or Chinese;
Notarized photocopy of transcripts of both undergraduate and post-graduate education;
Complete CV with a brief introduction of research experience;
Detailed research proposal;
Photocopy of your passport which has at least 2 years validity (only pages showing personal and validity details);
Photocopies of all the title pages and abstracts of maximum 5 published academic papers;
Foreigner Physical Examination Form (Attachment 2)
Where to enquire and submit application
1) Applicants for UCAS, please contact:
Ms. Tian Yanqiong
CAS-TWAS President's Fellowship Programme UCAS Office (UCAS)
University of Chinese Academy of Sciences
80 Zhongguancun East Road, Beijing, 100190, China
Tel: +86 10 82672900
Fax: +86 10 82672900
Email: [email protected]
2) Applicants for USTC, please contact:
Ms. Lin Tian (Linda Tian)
CAS-TWAS President's Fellowship Programme USTC Office (USTC)
University of Science and Technology of China
96 Jinzhai Road, Hefei, Anhui, 230026 China
Tel: +86 551 63600279Fax: +86 551 63632579
Email: [email protected]
For More Information:
Visit the Official Webpage of the CAS-TWAS President's PhD Fellowship Programme 2017