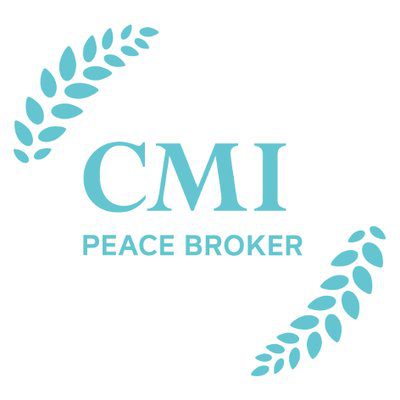 Application Deadline: May 6th 2016
CMI is seeking an intern for its Sub-Saharan Africa Team CMI (Crisis Management Initiative) is an independent, non-governmental organisation that works to resolve
conflicts and build sustainable peace across the globe. CMI contributes to conflict resolution through mediation, mediation support, dialogue and capacity-building processes.
CMI works in Sub-Saharan Africa particularly to support regional and sub-regional organisations in their efforts to promote peace and security on the continent. We help them build their mediation capacities and assist in their mediation efforts. We also promote the possibilities of women and youth to participate in resolving conflicts and supporting refor
ms.
Eligibility Requirements:
The successful candidate is expected to:
Be affiliated to a university and be near completion of a graduate degree in political science, peace and conflict studies, international relations or a comparable field
Familiarity with Africa is considered an asset;
Have a strong command of English;
French is considered an asset;
Have the right to reside and work in Finland;
Have excellent networking skills, good judgement and cultural sensitivity;
Be a good team worker while being able to work autonomously and have a proactive attitude;
Commit to the CMI principle of neutrality.
An internship agreement with the student's university will be drawn up for a 4-6 month period.
The working location will be CMI's office in Helsinki, Finland.
CMI is offering an internship position for a 4-6 month period starting in 2016 for interested and suitable students with a valid university affiliation.
As CMI is unable to provide remuneration for the duration of the entire internship, students with funding from their university are encouraged to apply.
Reporting to the Head of the Sub-Saharan Africa (SSA) team, the intern will be working as a part of the SSA team with the following key responsibilities:
To assist the Sub-Saharan Africa team in the tracking of the projects' financial expenditures, reporting and other related administrative issues;
To assist the Sub-Saharan Africa team practically in the implementation of various activities (support to the organisation of events, logistics, etc.) and more generally the SSA programme;
To provide frequent news updates on relevant priority themes and countries
To provide other general assistance within the Sub-Saharan Africa team for its dialogue and capacity-building activities
Application Procedure:
Please send your motivation letter, together with a full CV and any reference letters, as soon as possible but latest on May 6th, 2016, by email with the reference " SSA intern" to [email protected], copying [email protected]
More information on this position can be obtained from CMI Programme Management Officer Mr. Eemeli Isoaho by email only ([email protected])
For More Information:
Visit the Official Webpage of the Crisis Management Initiative Sub-Saharan Africa Team Internship