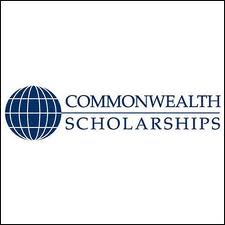 The Commonwealth Commission invites the nomination of candidates for Commonwealth Scholarships from a number of sources. These are described below.Candidates may choose any of these 'nominating routes' for any category of award, subject to the exceptions noted.
Candidates must, however, apply locally in the first instance. The Commission does not accept direct applications.
For the following categories of award…
• 12-36 months' support towards completion of either a full-time taught or a doctoral post graduate qualification at an eligible UK institution. These awards are open to those candidates nominated either by the Vice Chancellor/Executive Head of their employing institution or by the appointed agency in their home country.
• 12 months' non-degree study in the United Kingdom on a Split-Site basis to aid the completion of a doctoral degree undertaken at a university in the candidate's home country.
• 6 months' clinical training in medicine or dentistry (available only
to candidates from developing countries). These awards are open to
candidates nominated by their Vice Chancellor/ Executive Head or
by the appointed agency in the home country.
… nominations are invited through the following channels
• The candidate's national Commonwealth Scholarship agency. This
is the main route of application and a full list of Commonwealth
Scholarship agency addresses can be obtained from the CSC website.
• The Executive Head of an eligible developing country university on
whose staff the applicant serves.
• Selected non-governmental organisations, charitable bodies and
development partnerships.
E L I G I B I L I T Y
To apply for the awards covered in this prospectus, candidates should:
• Be Commonwealth citizens, refugees, or British protected persons
• Be permanently resident in a Commonwealth country other than the United Kingdom, the Channel Islands or the Isle of Man
• Be available to commence their academic studies in the United
Kingdom by the start of the UK academic year in September/October 2012
• Hold, by October 2012, a first degree of upper second class Honours standard (or above); or a second class degree and a relevant postgraduate qualification, which will normally be a Master's degree.
AND
• For clinical training in the fields of medicine and dentistry, have
qualified as a doctor or dentist between 1 October 2002 and 30 September 2007. Please see http://bit.ly/cscuk-apply for fellowship opportunities if you qualified before October 2002.
If you are a citizen of a developing Commonwealth country, you can apply for
Application Deadline:
December 2012
How to Apply
All enquiries about these scholarships should be directed to the nominating agency  in your home country.
or Check the 2012-2013 Commonwealth Scholarships Prospectus
/li