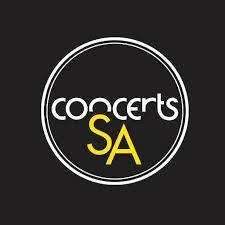 Application Deadline: February 4th 2018
Concerts SA is calling on artists to submit their music tour funding applications.
The Music Mobility Fund is a tour support mechanism which offers opportunities for South African musicians to undertake live music tours. Music professionals are invited to apply for funding for tours in South Africa the Southern Africa region. The Fund is administered by Concerts SA, a joint South African/Norwegian project housed under the auspices of The SAMRO
Foundation. Concerts SA is funded by the Norwegian Ministry of Foreign Affairs and SAMRO.
Working with musicians, promoters, venue owners and audiences, the project aims to build a vibrant and viable live music circuit in southern Africa. It also aims to develop an interest in and appreciation of live music by showcasing music performances and conducting workshops at schools.
OBJECTIVES
The Music Mobility Fund aims to:
strengthen the live music circuit nationally and regionally;
encourage the mobility of South African music and musicians;
develop artistic and professional capacity as well as professional relationship-building within the live music sector across South Africa and the SADC region.
RECIPIENTS
The programme is open to individuals and organisations:
who can demonstrate a track record in the music sector;
whose work will benefit from launching better networks–either musically/creatively or in terms of developing an audience for their work;
who feature the creation of new opportunities for artists and arts professionals either in South Africa or host countries;
who have not received support through the Mobility Fund in the two previous funding rounds (February and June 2017).
Grants are available to:
Individuals:
musicians, managers, promoters, producers, agents, groups (one member will need to take the lead and have the main responsibility for managing the grant process). All people participating in the project must be over 18 years old, and hold a valid passport (only applicable for Regional touring).
Organisations:
music organisations and businesses (both for-profit and non-profit), record labels, agencies, forums, associations, partnerships, local, regional and national organisations, and groups of organisations (one will need to take the lead and have the main responsibility for managing the grant process).
In order to be eligible for a grant, you must:
be established in South Africa;
be directly responsible forthe preparation and management of the project (not an intermediary).
PROJECTS
The types of projects that may be financed are:
Tours and concerts: performances; country and regional tours; participation at festivals and showcases, etc. (where you are able to demonstrate that such performances will develop your professional or creative practice);
Collaborations: artistic collaborations between musicians that lead to live music performances.
Performance-based workshops
GRANT
AMOUNT & COSTS
Applicants may request:
For SADC Regional Projects: up to R 45,000
For National Projects: up to R30,000
Application process
Applicants should read the call for proposals and complete the application form in English and including the following documents:

ID/passport copy for individuals and organisation representatives
Company registration documents
Track record of media coverage, website links, evidence of recognition awards, public appearances or residencies, CV, biography
Budget of the project including projected income and expenditure
A calendar of activities with tour schedule
SADC regional projects must include a letter from the local host confirming their support and involvement
For More Information:
Visit the Official Webpage of the Concerts SA's Music Mobility Fund 2018