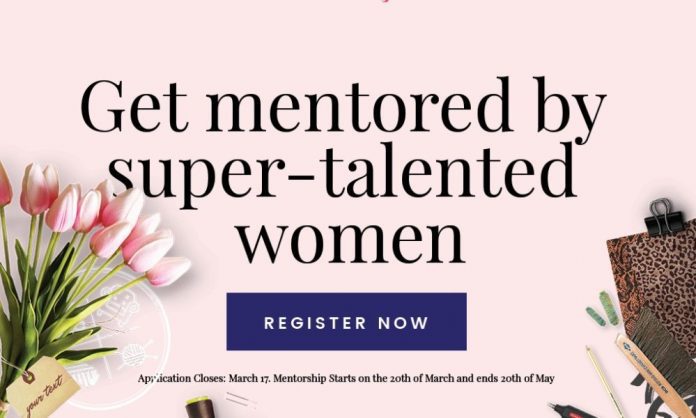 Application Deadline: March 17th 2017
Mentorship Starts on the 20th of March and ends 20th of May
For Creative Girls is a semi-educational platform for creative women to share insights about their creative processes (how they get things done and how they execute ideas), the way they get inspiration for their work and how to be profitable. It is a platform that champions women engaged in the Creative world, showcasing them and inspiring female creatives to flourish.
This program is a One-on-One virtual mentorship guidance that will cause accelerated growth in a person who is thirsty for growth in their chosen field. The mentorship is a Virtual one as our mentors are in different parts of the world and may not be able to meet with you physically.
In the creative world, it helps a lot when you meet one or two people who has made a significant change or momentous increase with their Art and Work. It'll create a Paradigm shift and suddenly you'll find out about resources, guides, and dreams that are achievable. During the program, you'll get assigned to a Mentor, who will help you shape your work for 2 months.

Are you a female creative uncomfortable with the stage your art/skill is? Do you want to receive tips, guidance, resources and get your work evaluated by one of these amazing women? This mentorship program is tailored for you.
Mentors Include:
Kachi Tila-Adesina,
Adeola Osunkojo,
Prianka Bassi
Data Oruwari.
For More Information:
Visit the Official Webpage of the Creative Girls Mentorship Program 2017