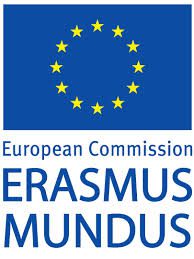 Application Deadline: 28 February 2021!
Full Erasmus Mundus scholarships are now available for students from all nationalities!
The scholarships cover your tuition fee, 1000 euro monthly allowance and a 7000 euro contribution to be used for travel and installation costs during the programme.
Each year a minimum of the top 15 applicants are selected for these scholarships! 3 European students and 12 non-European students.

In addition to these 15, the Management Board may decide to award additional scholarships to applicants from specific regions.
The EMJMD student scholarships include:
– a contribution to the students' participation costs (including the tuition fees, library and laboratory costs, full insurance coverage and any other mandatory costs related to the students' participation in the Master);
– a contribution to student travel and installation costs;
– a monthly subsistence allowance for the entire duration of the EMJMD study programme.
For More Information:
Visit the Official Webpage of the Erasmus Mundus/IMRD Scholarships 2021