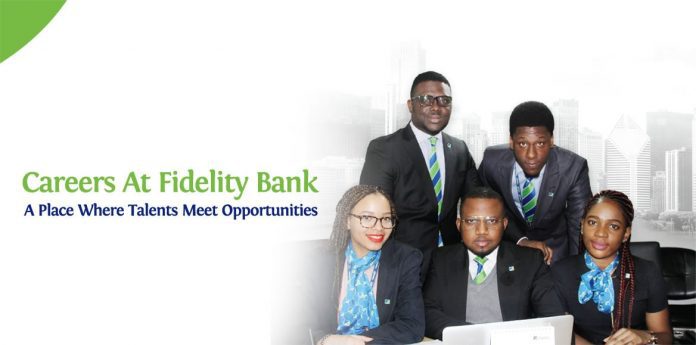 Application Deadline: 28, Feb 2017
Job ID: #000001
Job Title: Graduate Trainee
Specialization: All
Job Type: Full Time
Job Level: Graduate Trainee
Experience Years: 0 – 1 Years
Job Description: Graduate Trainee
Required Skills: Graduate Trainee

Fidelity Bank Plc began operations in 1988 as Fidelity Union Merchant Bank Limited. By 1990, it had distinguished itself as the fastest growing merchant bank in the country. However, to leverage the emerging opportunities in the commercial and consumer end of financial services in Nigeria, in 1999, it converted to commercial banking and changed its name to Fidelity Bank Plc. It became a universal bank in February 2001, with a license to offer the entire spectrum of commercial, consumer, corporate and investment banking services.

Fidelity Bank is today ranked amongst the top 10 in the Nigerian banking industry, with presence in the major cities and commercial centres of Nigeria


Job Summary:
Interested candidates must be 26 years old or less, with a First degree (First & Second Division) or HND (Upper Credit) and must have completed the NYSC programme.
For More Information:
Visit the Official Webpage of the Fidelity Bank Plc Graduate Trainee Recruitment 2017 for Young Nigerians