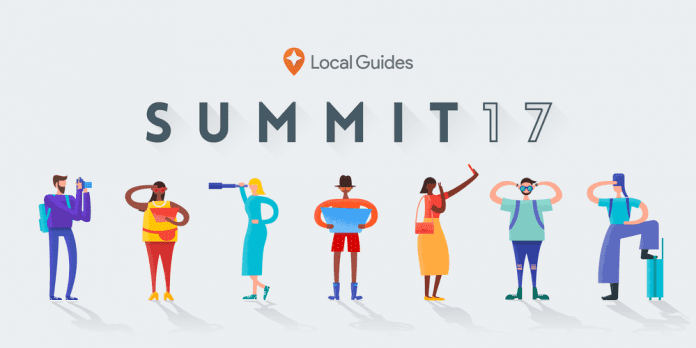 All over the world, Local Guides help millions of people navigate the world on Google Maps. To celebrate the superstars in our global community, Google are bringing together a select group of Local Guides Level 5 for two inspiring days at Google Headquarters.
Meet
Join top Local Guides from around the world to share new experiences.
Learn
Get inside access to the world of Google Maps through inspiring talks.
Explore
Discover local favorites in San Francisco and highlights from the Google Campus.

Selection Criteria:
Applications will be open only to Local Guides Level 5 during the application period.
Applicants will be selected based on a number of factors including, but not limited to:
The submission of a complete application with the following requirements:

Each Local Guide must submit a 1-minute video message, appearing on camera to share reasons for applying
Each Local Guide must submit a post on Local Guides Connect with an introductory message and more insights into his or her experience with the program

Google will also be looking for:

High quality, well-rounded and consistent contributions to Google Maps in the past 12 months
Consistent involvement with the Local Guides community such as being a supported community moderator, Connect moderator, meet-up host and active Connect contributor
The ability to understand and speak English
While participating in the Local Guides program requires a minimum age of 18 years, all Summit attendees must be at least 21 years old prior to the Summit. That is because 21 is the legal drinking age in the United States and alcohol will be present at some events.
Benefits:
Travel (flights & visas) and hotels will be arranged and paid for by Google.
Meals will be covered by Google for the duration of the Summit. If selected, guests will be able to extend the trip at their own expense.
To apply to attend the Local Guides Summit, you must be an active Local Guide Level 5 and submit an application that includes a 1-minute video. Successful applicants will be selected based on their application, active contributions to Google Maps, and involvement in the Local Guides community (like being a moderator or meet-up host). You can join the conversation about this event on Local Guides Connect or on social media using #LGSummit17.
For More Information:
Visit the Official Webpage of the Google Local Guides Summit 2017