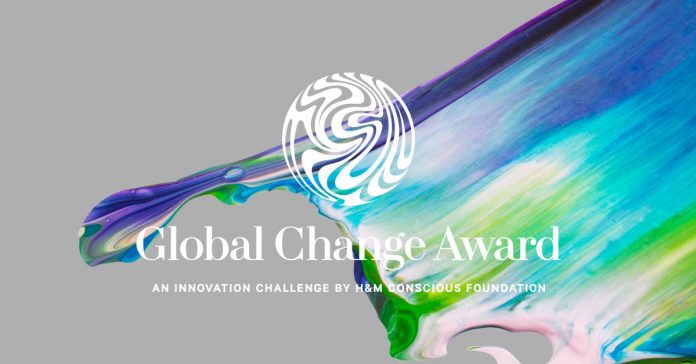 Application Deadline: 16 October 2019 23:00 GMT.
Global Change Award is an innovation challenge initiated by H&M Foundation, aiming to make fashion circular.
Do you see opportunities where others see problems? Do you want to join us to reimagine the future of fashion, to protect the planet and our living conditions? Do you have an innovation which is still in its early stage, but with the right funding and coaching, could be scalable and make a real impact?
The Foundation's global programs and local projects reach beyond the H&M value chain and strive to make a positive impact both on global policy level and in the everyday lifeof people. The Foundation is funded by the Stefan Persson family, founders and main owners of H&M.

The Foundation has decided to catalyze pioneering ideas in the fashion value chain with the goal of protecting the planetleading to improved living conditions for peoplethrough the Global Change Award ("Challenge").
Requirements:
Innovation knows no national borders and we believe these early stage ideas can rest in anyone's head anywhere on the planet, so in an effort to reach as many great minds as possible the challenge is open to any individual and groups of up to 4 people over 18 years of age anywhere in the world. It is also open for institutions, organizations and social business.
Please note that your entry has to be in English and that all communication including the Innovation Accelerator Program will be in English.
The Challenge is open to; Individuals or groups of two (2) to four (4) individuals from any country, eighteen years of age or older on the day of the submission of the Entry,and all institutions and organizations (excluding solely commercial entities like corporations), domiciled in any country, and legally recognized as such in that country, in which all owners and/or leading persons are eighteen years of age or older on the day of the submission of the Entry.
This year, we keep an extra eye on
Consumer-centric Innovation – innovations that improve the sustainable footprint of fashion from when it has landed in a shopping bag until the end of its lifetime, as well as nudging consumers to take more sustainable actions.
Digital & Data – innovations that uses technology and data in creative ways that will significantly reduce the environmental impact of fashion.
Circular Design – innovations that span over the whole ecosystem of fashion, or details of it, that are enabling the valuable and limited resources to continue in a closed loop, instead of one-time use.
THE GRANT
Five winners are selected and will share the grant of 1 million euro
First place winner €300000,
•Second place winner €250000,
•Third place winner €150000,
•Third place winner €150000,
•Third place winner €150000.
PROCEDURE
All Entries submitted in accordance with these Terms & Conditions will be evaluated bythe Foundation.
The Foundation's evaluation of Entries shall be based on the entry's;
•potential to make fashion circular and thereby protect the planet and lead to improved living conditions for people
•impact and scalability
•is it economically sustainable
•is it novel
•how well suited is the team to make it happen
•would winning the grant make a difference
For More Information:
Visit the Official Webpage of the H&M Foundation's Global Change Award 2020