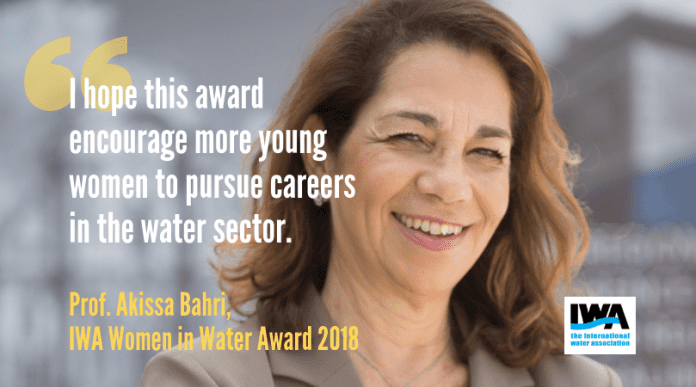 Application Deadline: October 15th 2020
The IWA Women in Water award acknowledges and celebrates female leadership in the field of water. Through this award, the IWA recognises those women working in the field of water who, through their demonstrated leadership, have had a significant positive impact on the development of the industry.
The award showcases an individual's excellence in leadership as demonstrated by outstanding initiatives, impact of work and inspiration to others. The award recognises the role women play in the sector, but also seeks to encourage the greater participation of women in the water sector and hopes to motivate more women to pursue leadership positions within the sector.
Criteria
Demonstrable leadership within the sector which has had a positive impact on the advancement of water management
Demonstrable contributions towards the development of future leaders
Demonstrable contributions towards IWA and/or other water-related groups, Associations or institutions
Open to all women working in the water industry
How to nominate?
In order to nominate a peer to win the IWA Women in Water Award 2020, please submit online the reasons why the individual will qualify. To fill in the online form swiftly see below the different questions.
For More Information:
Visit the Official Webpage of the IWA Women in Water Award 2020