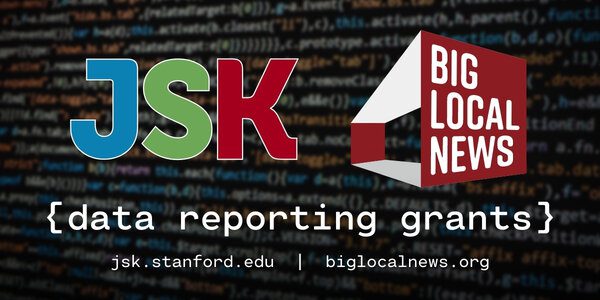 Application Deadline:Monday, Sept. 28, 2020, at 1 p.m. Pacific Time.
The impacts of the coronavirus pandemic are seemingly never-ending: racial disparities among victims; racial disparities among those affected by the economic fallout; challenges in how local, regional and national governments have responded to the crisis; issues with teaching our children; ensuring that those who need shelter and food have their needs met. All of these stories may be better explained with the use of data, but the data itself is often difficult to find and collect, and it can be even harder to standardize. And local journalists don't always have the resources to do this work.
That's where the JSK-Big Local News Data Reporting Grants come in. The John S. Knight Journalism Fellowships at Stanford University and Big Local News, a project of the Stanford Journalism and Democracy Initiative, will be funding data-driven, replicable stories related to  the pandemic. Applications are open to journalists covering these issues in any part of the world. 
With support from the Google News Initiative, selected projects will receive funding to cover the costs of data collection, analysis, and reporting. Big Local News will provide a platform for collecting and storing the data and will provide ongoing support for recipients. Once the stories are published, the data will be shared as an Open Project at biglocalnews.org, along with a guide, or story recipe for how to do a similar story elsewhere. The data may also be archived permanently with Stanford Libraries. We recognize that good journalism takes time, so recipients will have six months to work on their project.

Eligibility Requirements
Individual journalists with legacy and digital-native news organizations, independent journalists, and data scientists working for journalistic purposes. We also welcome proposals from organizations, such as legacy newsrooms or nonprofit news organizations worldwide.
For More Information:
Visit the Official Webpage of the JSK-Big Local News Data Reporting Grants 2020