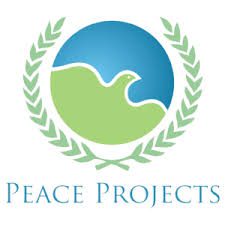 Submission Deadline: September 30 2014
Peace Projects is a grant program launched by The Journalists and Writers Foundation (JWF) to support innovative conflict resolution and peacebuilding projects focused on preventing, managing and resolving violent conflict and promoting post-conflict peacebuilding.
Peace Projects Grant Program awards will support projects up to US$50,000 that apply a broad range of disciplines, skills and approaches promoting peaceful coexistence through dialogue and reconciliation; fostering pluralism, good governance, freedom of belief; advancing social and economic development and environmental responsibility; upholding respect for human rights, and gender equality and empowerment, among others. Not-for-profit organizations are eligible to apply.
As part of its mandate, JWF seeks to support individuals and organizations that strive to prevent or respond to conflicts and establish enduring peace. JWF recognizes that peace is a dynamic process that requires both a long-term vision and addressing immediate needs of the communities impacted by conflicts.

Eligibility
Not-for-profit organizations are eligible to apply.

Proposals for supporting or advancing already existing projects are not eligible. However, project proposals for new stages, or using the previous implementations as a model in different areas are accepted.

At least one member of the team must be over 18 years old.

There are no geographical restrictions on applicants.
The Award
Subject to funding, JWF's plans for this solicitation are as follows:
Project grants: US$50,000 maximum (to be used in the implementation of the project)

Grants will be given in three installments. Details of these installments will be determined according to the work plan of each project and the grant agreement that will be signed between JWF and the awardees.

Best Implementation Cash Awards:

First Place Award: US$30,000
Second Place Award: US$20,000
Third Place Award: US$10,000
For More Information:
Visit the Official Webpage of the  Peace Project Grant Awards