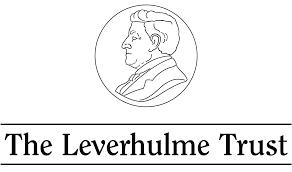 Application Deadline: 11.59pm on 31st January 2017
Northumbria University will support a number of applications to the Leverhulme Trust's Early Career Fellowships (ECF) scheme in the 2017 competition.
The scheme offers funding for outstanding early-career researchers who have not held a full-time permanent post in a UK university. Fellowships are funded for three years and offer research expenses of up to £6,000 per year. We are inviting expressions of interest from early-career researchers interested in collaborating with us on our Multidisciplinary Research Themes.
The University is looking to support applications under the following eight themes:

All candidates must hold a doctorate or have equivalent research experience by the time they take up the Fellowship, and must not yet have held a full-time permanent academic post in a UK university or comparable UK institution.
Applications from those with a doctorate must have submitted their doctoral thesis for viva voce examination not more than four years prior to the application closing date. (Hence those who formally submitted their doctoral thesis before 2 March 2013 are not eligible unless they have since had a career break.)
Selection Process:
Interested applicants should submit an expression of interest consisting of:
An academic CV of not more than 2 pages.
An outline research proposal to include: title, abstract (250 words), statement of past and current research (250 words) fit to theme and potential mentor (250 words) and a 2 page (A4) project outline.
Expressions of interest or should be submitted as a single PDF or Word document by email to [email protected] by 11.59pm on 31st January 2017. Initial assessment will take place at department and faculty level.
Successful applicants will be contacted in early-February to work on their applications further before the final deadline. (2nd March 2017).
For More Information:
Visit the Official Webpage of the Leverhulme Early Career Fellowships 2017