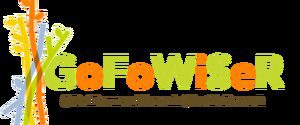 Application Deadline: February 15th 2020
Are you aged 35 years or younger? Did you participate in any of the previous Global Forum on Women in Scientific Research (GoFoWiSeR) convenings? Then you can apply for sponsorship to participate in GoFoWiSeR 2020.
The Global Forum on Women in Scientific Research (GoFoWiSeR) is an initiative of African Women in Agricultural Research and Development (AWARD) which focuses on contributing toward bridging the gender gap in Science Technology Engineering and Mathematics (STEM). GoFoWiSeR is designed as a global conversation that addresses the systemic causes of the gender gap in STEM and spotlights the strategies and approaches that improve the numbers and experiences of women in STEM.
Building on two highly successful convenings held in 2018 and 2019 in Nairobi and Dakar respectively, GoFoWiSeR 2020 will be held on the margins of the Next Einstein Forum (NEF)'s Global Gathering 2020.
NEF Global Gathering is the largest science and innovation gathering on the African continent, held every two years. #NEF2020 will be held in Nairobi from March 10-13, 2020 with more than 2000 delegates expected to attend including Heads of States and ministers. With GoFoWiSeR seeking to improve the experiences and increase the numbers of particularly emerging women scientists, #NEF2020 is an exceptional platform to accelerate this objective.
On March 11 and 12, GoFoWiSeR 2020 will convene stakeholders including young women scientists, established senior women scientists, research funders and heads of institutions to share and discuss the strategies that are working in catalyzing connections and strengthening the networks of actors working to bring the gender gap in STEM. In addition, #GoFoWiSeR2020 seeks to showcase some outcomes of its previous convenings by spotlighting some lessons from previous participants which can be scaled up.
For More Information:

Visit the Official Webpage of the Sponsorship to attend the 2020 Global Forum on Women in Scientific Research