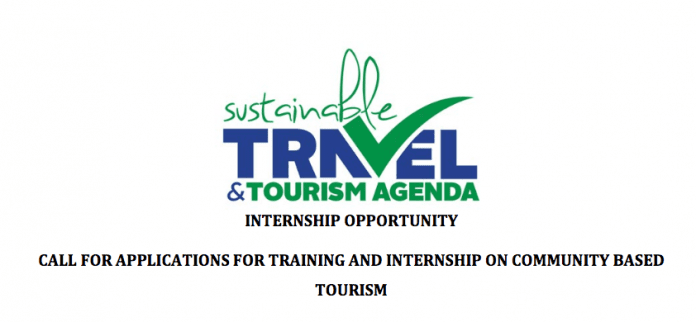 Application Deadline: November 2nd 2017
SUS-TOUR program is looking for university students to undertake a mentorship training
on using SUS-TOUR Community Based Organizations DIY Toolkits on the 4th of November
2017 and thereafter undertake an internship at select CBTOs from 13th November to 13th
December 2017.
SUS-TOUR is a Switch Africa Green project implemented in Kenya jointly by Ecotourism
Kenya (EK), Federation of Community Tourism Organizations (FECTO) and Collaborating
Centre on Sustainable Consumption and Production (CSCP), Germany with funding from The EU through UNDP, UNOPS, and UNEP. The project's objective is the promotion of sustainable tourism in Kenya, focusing on CBTEs in Kenya to foster improvement in rural livelihoods and conservation of culture and the natural environment. This is being done through promoting customer-oriented innovation and improving market access for community-based tourism (CBT).
The training targets 50 students, who will be inducted on a DIY toolkit for mentoring CBTOs
to access markets. The 50 students from Kenyan Universities will be competitively selected
for the training. Thereafter 5 students among the 50 will be identified to mentor select
CBTOs using the toolkit as an internship. However, all trained students are expected to use
the training to support a CBTO.
Requirements
The student must be undertaking an undergraduate degree in tourism and in their 3rd or 4th Year at the time of applying.
Student should be available from 4th of November 2017 to 18th December 2017
How to Apply:
Cover letter that includes your name, institution name, course, year of study and units covered to date
Essay of 500 words describing challenges faced by CBTOs in Kenya
Since the interns will be supporting CBTOs, it will be an added advantage if students can propose CBTOs they already know and wish to mentor.
INTERNSHIP ON COMMUNITY BASED TOURISM
For More Information:
Visit the Official Webpage of the SUS-TOUR Training & Internship 2017