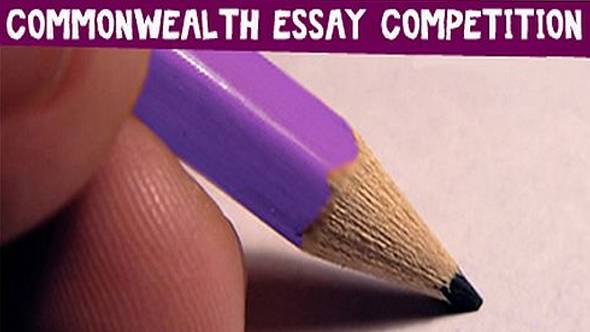 Are you a writer? Are you interested in the world around you? Do you want your voice to be heard by others? If so, the Commonwealth Essay Competition is definitely
for you. We encourage you to be creative in your response to our topics. You can submit a poem, letter, article, story, essay or even a short play. The choice is yours. Just get writing!
Run by the Royal Commonwealth Society since 1883, the Commonwealth Essay Competition is the world's oldest and largest schools' international writing competition. It provides a platform for young people to compete with their peers in a truly global environment.
Past winners include Mr Lee Hsien Loong, the Prime Minister of Singapore and Elspeth Huxley.The competition is free to enter and in 2012 over 1,000 young writers, from 245 schools, in 38 countries across the Commonwealth received an award for their entry.
From Africa to Asia, from the Pacific to the Caribbean, from Europe to North America, the Commonwealth's 2.1 billion people make up a quarter of the world's population. Moreover, half of the population of the Commonwealth is aged 25 or under. The Essay Competition celebrates and nurtures the creative talents of the young people that make up this unique association.
Entrants are judged in two age groups, Junior (under 14 years) and Senior (14-18 years) and must be living in, or a national of, a Commonwealth country.
Prizes include Certificates – resources for your school – flights to London – being invited to meet famous authors – taking part in expert workshops – work experience at international organisations – entries featured in worldwide media.
Topics and Categories
Junior Category- Born after 1st May 1999
1. When has hard work paid off for you?
2. Creative thinking saved the day.
3. Tell us about a moment of opportunity which changed the life of your family, community, country, continent or the entire planet.
4. Is change a good thing?
5. Opportunities galore
Senior Category – Born between 2nd May 1994 and 1st May 1999
1. A funding agency has asked you to make a pitch for an idea involving schools that would benefit your community.
2. "I knew this was my moment."
3. Discuss one or more examples of social and/or environmental development where enterprise plays, or could play, a key role in changing the way people live.
4. "How enterprising!" a voice said as I closed the door behind me.
5. Are we too risk-conscious these days?
Rules
1) The Competition is open to nationals or residents of all Commonwealth
countries and territories.
2) Special dispensation applies to entrants from Hong Kong, Fiji and Zimbabwe
who are entitled to enter the Competition.
3) Entrants must select a Senior or Junior topic depending on how old they are
on 1st May 2013.
4) Entries must be written in English and be the original work of the writer.
5) Entrants must submit an entry form alongside their entries and complete all
the mandatory fields.
6) The maximum word-counts are 1500 words for Senior entries and 750
words for Junior entries.
7) Entries will be disqualified if they fail to meet these requirements.
How to enter
All essays must be in English and submitted alongside an entry form, which can be downloaded from the Royal Commonwealth Society website.
Entries can be submitted online or postal entries can be sent to FAO Young Commonwealth Competitions,
The Royal Commonwealth Society,
25 Northumberland Avenue, London WC2N 5AP*
Deadline: 1st May 2013
Entrants are encouraged to be creative in their response; answers can be submitted in a number of formats, for example: poem, letter, article, story or essay – the choice is yours!
The Commonwealth Essay Competition 2013 is run by the Royal Commonwealth Society in partnership with Cambridge University Press.
* See the website for details of postal hubs across the Commonwealth
Contact the RCS: T: +44 (0)20 7766 9200
E: [email protected]
W: www.thercs.org/youth/essay
For more details download the 2013 Commonwealth Essay Competition leaflet
here 
.
To download the 2013 Commonwealth Essay Competition poster click
here 
.

You can submit your Essay Now
For more information email [email protected].