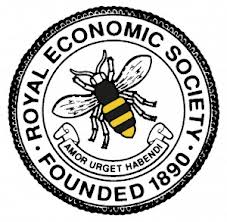 Deadline for applications is Monday 24th June 2013(12.00 GMT).
tutor2u and the Royal Economic Society are delighted to announce details of the 2013 essay competition for sixth form students.
Now in it's sixth year, the essay competition provides a wonderful opportunity for students to engage in independent research and deepen their awareness and understanding of how economic ideas and issues can be applied when addressing contemporary policy problems. For 2013 the Judges have selected six essay titles (shown below).
The final deadline for entries has been moved towards the end of June 2013. This follows requests from many schools and colleges to use the RES competition as a post AS level enrichment activity especially for those students keen on applying to read Economics and related courses at university.  The competition is open to all students who are currently studying AS / A2 Level or IB Economics (or an equivalent course).
Competition Details
The RES judging panel has settled on six essay titles covering a range of macro and micro economic issues. They are listed below.
The first prize will once again be £1,000 together with an engraved trophy together with cash prizes for the other leading essays.
The deadline for submitting essays is Sunday 30 June 2013 at 2400 hours (GMT)..
The competition is open to all students who are currently studying GCSE, AS / A2 Level or IB Economics (or an equivalent course)
All essays must be submitted online using the official online entry form (see the link below)
The maximum word count for entries is 2,000 words
The word count includes footnotes, but excludes references and bibliography.
Only one entry per student is permitted
No revisions to entries are permitted once submitted
Please note that entries to the competition should be unique (i.e. not published elsewhere or submitted to other essay competitions.)
Essay Titles for 2013Your essay should answer one of the following essay titles:
Does the international mobility of talent make it impossible to tax the rich?
Should the experience of China silence those who think that democracy is good for growth?
Is the UK banking system too concentrated?
Should Universities embrace market forces in deciding what to teach and how?
Should those who object to Heathrow expansion be "bought off'' at taxpayer expense?
Must "quantitative easing" end in inflation?
Previous winning entries can be found here:
RES Young Economist of the Year 2012 – Calum You
RES Young Economist of the Year 2011 – Mayank Banarjee
RES Young Economist of the Year 2010 – Jessica Hawley
RES Young Economist of the Year 2009 – Tiffany Young
RES Young Economist of the Year 2008 – Promit Anwar and Lizzy Burden
Online Entry Form
Essays for this competition must be submitted online – please use this link to upload essays
https://tutor2u.wufoo.com/forms/res-young-economist-of-the-year-2013/
All entries will be judged by a panel of 15-20 experienced Economics teachers drawn from a range of schools and colleges across the UK.  The Teacher Panel meet together in late June for two days and produce a Final Shortlist of entries from the expected entry of over 700 essays. In addition to the Final Shortlist, the Teacher Panel will produce a list of Highly Commended entries. The final winners will be announced in the late summer of 2013.
RES office administrator, Amanda Wilman on [email protected]