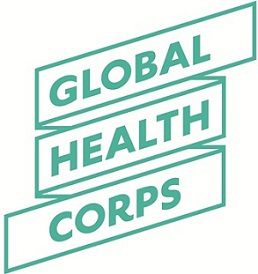 Global Health Corps (GHC) provides opportunities for young professionals from diverse backgrounds to work on the frontlines of the fight for global health equity.
Global Health Corps fellows are agents of change who:
Are committed to social justice: GHC leaders believe that all human beings deserve to be treated with dignity, and that healthcare is a human right. Fellows share a vision for a better world and are committed to creating transformative change.
Collaborate: GHC leaders appreciate the interconnected roots of global health inequities, and seek opportunities to collaborate across disciplines and backgrounds in pursuit of social change.
Inspire and mobilize others: GHC leaders can envision a just society and paint a compelling picture for others.  They communicate complex concepts clearly and seek opportunities to use their personal stories as tools to engage others in the movement for health equity.
 Adapt and innovate: Fellows can weather adversity and remain committed to their goals. They see challenges and uncertainty as opportunities to create new solutions to old problems. They think outside the box.
Are self-aware and committed to learning: Fellows understand that their development as leaders, practitioners and humans is a life-long process that requires humility, continual reflection and work.
Get results: GHC leaders get things done! Actively working against a "business as usual" attitude, they improve the wellbeing of the world's poor and vulnerable by empowering communities, organizations and governments to bring about positive change.
Eligibility
To be selected as a Global Health Corps fellow, you must:
Be 30 or under at the time of application
Have an undergraduate university degree by July 2013
Be proficient in English
The Global Health Fellowship
GHC is committed to ensuring that young people from all economic backgrounds can take advantage of the fellowship opportunity. GHC fellows are provided with living stipends, housing, health insurance, work expenses, and all travel required for fellowship participation. In addition to covering these expenses, all fellows receive a Completion Award of $1500 at the end of the fellowship.
Application Procedure
Application Deadline is 21 December, 2012.
For More InformationVisit: