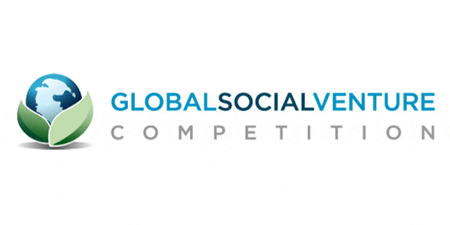 The Global Social Venture Competition is the world's preeminent social business plan competition providing aspiring entrepreneurs with mentoring, exposure, and $50,000 in prize money to transform their business ideas into positive real-world impact.
The GSVC occurs over three rounds. The first two are run through 9 partner schools globally. During each round of the competition, social entrepreneurs present the social, financial, and environmental values of their business, gaining valuable feedback from and exposure to some of the greatest minds in social innovation.

Eligibility:
Submitted ventures should plan to be financially sustainable or profitable; whether it is a commercial business or a tax-exempt organization, your venture must have plans to be self-sufficient on earned revenue.
Submitted ventures must be scalable long term. This criterion will mean different things for each business plan. Scalability will take into account the potential for growth of the business, both financially and in its social impact.
Submitted ventures must have a quantifiable social and/or environmental bottom line incorporated into their mission and practices.
Submmitted ventures cannot have been in operation for more than 3 years (with the start of the venture marked by first income or first patent, whichever occurred earlier) as of April, 2014.
Submitted ventures may not be a wholly owned subsidiary of an existing entity (of either a for-profit or non-profit entity)
Prizes:
Winners are announced at the culmination of the global finals and prizes are awarded as follows:
1st place: $25,000
2nd place: $15,000
3rd place: $7,500
People's Choice Award: $1,500
Quick Pitch Award: $1,000
How to Enter:
Submission deadlines vary by region and partner competition. Based on where your team is located, apply through the appropriate regional partner. Regional partners will conduct the Executive Summary and Regional Semi-Finals for their regions and will send finalist teams to the Global Finals at UC Berkeley.
For More Information:
Visit the Official Webpage of the 2014 Global Social Venture Competition 
How to Enter the Global Social Venture Competition