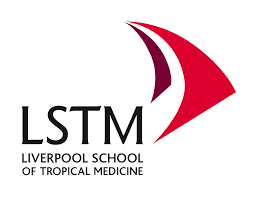 Application Deadline:  10th December 2020
The LIGHT Consortium: (Leaving no-one behInd: transforming Gendered pathways to Health for TB) is a UK Aid-funded programme that will deliver transformative, cross-disciplinary research across a consortium of partners based in Kenya, Malawi, Nigeria, Uganda and the UK to reduce the number of people affected by tuberculosis (TB) in sub- Saharan Africa being left behind. This will enable rapid deployment of new tools for TB control (vaccines, new drugs and shorter drug regimens, diagnostics) that are expected to come online in 2025.
The LIGHT PhD Programme
PhD students will be integral to the conduct of our research and we will host five PhD studentships, one within each of our four African partner countries (Kenya, Malawi, Nigeria and Uganda) and one within our Research Uptake team based at AFIDEP in Nairobi, Kenya or Lilongwe, Malawi.
Available funding will include programme fees at the off-site student rate, contribution to research support costs and stipend. Stipends will be in alignment with the standard allocation made by each host institute.

For further information, please contact the Primary Investigator at the institution to which you're applying (Eliya Zulu(link sends e-mail)/AFIDEP; Bruce Kirenga(link sends e-mail)/MLI ; Peter MacPherson(link sends e-mail)/MLW ;(link sends e-mail)Jeremiah Chakaya(link sends e-mail)/ReSok; John Bimba(link sends e-mail)/ZRC ).
PhD applicants will be required to have at least a basic right to work in the host country and will need to provide evidence of this prior to commencement of the studentship.
There are 5 PhD opportunities. Each studentship will work on one of the following themes:

Recruitment timeline:
Closing date: 10th December 2020
Shortlisting: Week commencing 11th January 2021
Interviews: Week commencing 25th January 2021
Notification date: Week commencing 1st February 2021
Start date: May 2021
For More Information:
Visit the Official Webpage of the LIGHT PhD Programme 2021