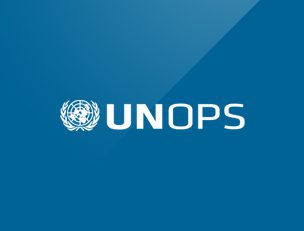 UNOPS is inviting applications for internships offered to all participants regardless of their nationalities in the field of communication in New York, USA, 2013
UNOPS is an operational arm of the United Nations, helping a range of partners implement $1 billion worth of aid and development projects every year. By implementing around 1,000 projects for our partners at any given time, UNOPS makes significant, tangible contributions to results on the ground.
Eligibility criteria:
EDUCATION:

All applicants must be studying for a university degree such as Bachelor's, Master's, Ph. D. (or the equivalent), or have graduated from such studies within three years prior to the application date of the internship.
Area of study should be preferable be in one of the following:
Journalism, Strategic Communications or Public Relations, with some related background in online media, writing for the web, and/or copywriting.
If needed, the work done during the internship can serve as part of a Master thesis or portfolio. An interest in technology, innovation, data visualization, or 'data journalism' a plus.
EXPERIENCE
Excellent and effective writing skills, with experience in writing for different audiences and mediums.
Bachelor's or Graduate degree in Journalism, Strategic Communications, Public Relations, or related subject. An interest in technology, innovation, data visualization, or 'data journalism' a plus.
Candidates must submit a portfolio (links or attachments) of diverse articles, blogposts and/or written collateral samples with application.
LANGUAGE:
Fluency in English required.
Spanish or French a plus.
Open for following countries: The program is open to all countries.
Program detail:
The intern will assist the Communications Team with the production of regular blogs, articles, press releases, brochures and other web and print content as necessary. Responsibilities will include research, writing and editing, as well as assistance with managing editorial schedules and proposing content and be enrolled in other assistants also.
Duration: The program runs for a period of 4 months.
Benefits:
This vacancy is for a part-time internship Interns not receiving any funding through an internship program, or from a specific institution, will receive a stipend at the end of each month to contribute to the cost of daily expenditures. Aside from this stipend, Interns are responsible for any expenses they may incur as a result of partaking in this internship program (inclusive of travel/visa expenses where applicable).
Apply for program: Applications should be made online.
Last date of application: Application deadline is January 7, 2013.
Further information and Application Procedure