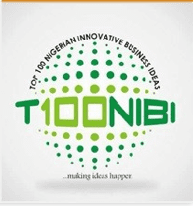 NiBi Incubation Foundation is promoting Project T100NIBI as a pilot project to identify and select one hundred innovative ideas in conjunction with technical partners, mobilize finance from investors and provide offices, networks, business and technical expertise, coaching and mentoring for a period of two years in Abuja. This initiative will be replicated in other states and other African countries.
Eligibility Criteria for the Top 100 Nigerian Innovative Business Ideas Competition:
DEFINITIONS
An innovative idea is an idea that proffers a better way of doing something.
A creative idea is an idea that creates something new of value
A unique idea is an idea that is different. The idea stands out.
CRITERIA
To qualify for Project T100NiBi:
The business idea must be creative, innovative or unique
The business will be run in Abuja
The number of individuals coming up with the idea must not be more than three
The individual/team should have done a preliminary research on the idea, its profitability,  job creation potential, social and environmental impact.
The Target Market should be easily identifiable.
PROJECT OBJECTIVES
To identify 100 innovative business ideas in Nigeria and admit them as incubatees
To equip the incubatees with adequate business skills
To ensure the incubatees acquire requisite technical expertise
To provide resources required for running the businesses
To secure and leverage on strategic partnerships for the businesses
To ensure the incubatees get technical and business experience
EXPECTED RESULTS
100 innovative business ideas will be incubated and developed into viable businesses.
About 600 direct and 5,000 indirect jobs will be created in the pilot project through the 100 businesses and the technical partners.
The success of the businesses will encourage more youths to consider entrepreneurship instead of white collar jobs.
Flow of funds into small and medium scale businesses will be facilitated.
The project will create network opportunities which will increase business openings.
Poverty will reduce through wealth creation.
Insecurity will reduce as more youths will be engaged through the jobs that will be created.
Submit your Idea for the TOP ONE HUNDRED NIGERIAN INNOVATIVE BUSINESS IDEAS

For More Information:
Visit the Official Webpage of the TOP ONE HUNDRED NIGERIAN INNOVATIVE BUSINESS IDEAS (T100NIBI) Competition