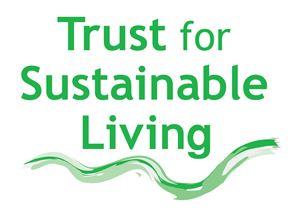 Application Deadline: December 15th 2016
Global essay competition and debate invites schoolchildren to explore practical pathways for climate action.
The Trust for Sustainable Living is pleased to invite schoolchildren around the world to write open letters to the soon-to-be-elected new UN Secretary General, outlining their ideas for practical climate action. Registration opens on 1st September 2016 and the deadline for entries is 15th December 2016.
The annual essay competition and debate are aimed at primary students (ages 7-11) and secondary students (ages 11-17), supported by Teacher Champions in formal and home schools. One overall Grand Prize Winner (plus Teacher Champion and Parent) will win a free, all-expenses-paid trip to the Debates & Awards in the UK, and Prizes will be awarded to the top five Essay Winners in each category (Primary and Secondary). At the Debates, Prizes will be awarded for the best individual and group contributions. All participating students and Teacher Champions will be invited to attend the Debates & Awards.

Essay Competition
Students are invited to write an essay outlining their thoughts on climate action, in English, as follows:
Primary students (ages 7-11): 'My Plan for Climate Action' (max. 400 words)
Secondary students (ages 11-17): 'We Can Beat Climate Change by 2030' (max. 600 words)
For each category, schools are invited to submit up to 30 essays online. (These must be submitted by the Teacher Champion, using the login details provided at registration. We regret that paper and emailed copies cannot be accepted, and essays more than 10% over the word limit will be automatically rejected.)
Timeline:
1 September 2016 – School/Teacher registration opens
15 December 2016 – Closing date for essay submissions (and Schools Sustainability Challenge video entries)
31 January 2017 – All schools notified of winning Finalists and Honourable Mentions, and invited to attend the Debates & Awards.
3-7 July 2017 – International Schools Debates & Awards, UK. In addition to the Primary and Secondary School Debates, participants will enjoy a special programme of climate action themed educational visits and events, including a series of workshops and exchanges designed to help support Teacher Champions in delivering Education for Sustainable Development (ESD) back at their schools. All participants other than the Grand Prize Winner's party are responsible for making their own travel arrangements (e.g. flights, transfers, accommodation, subsistence and miscellaneous costs).
Email queries should be directed to: schools[AT]livingrainforest.org
For More Information:
Visit the Official Webpage of the TSL 2017 International Schools Essay Competition and Debate