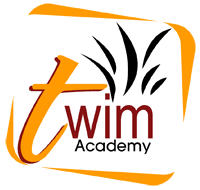 Date:
Tuesday July 28 – Sunday August 2, 2015.
What if you could learn Photography and Digital Filmmaking and yet have a holiday at the same time?
Yes! That's exactly what the next MediaCamp is. A trip to Ghana, accommodation and classes at a beautiful and quiet beach resort… It's an experience you can't afford to miss!
What is MediaCamp?

Every year at the international-award winning Twim Academy host MediaCamp. It's a fast-track bootcamp training series on Photography and Digital Film Making. We have recorded remarkable success with the past MediaCamps and have had people coming from as far away as Abuja, Delta, Niger, Lagos etc to our academy in Ibadan.
Why Ghana?
This edition of MediaCamp is meant to serve not only as a learning experience, but as a remarkable holiday and destination photography and filmmaking trip. It holds at a very nice and quiet beach resort hotel in Ghana.
What Does It Cover?
This MediaCamp is targeted at people who want a career in Photography and/or Digital Filmmaking.
All participants will start from the basics and will be able to take good photos with professional DSLR cameras, as well as shooting great videos with DSLR cameras such as the Canon 5D. They will also learn both Photo and Video lighting, Composition, and Editing.
Please note that every participant will take both the Photography and Digital Filmmaking classes as they have been packaged together.
Date:
Tuesday July 28 – Sunday August 2, 2015.
Cost (for people resident in Nigeria): NGN 200,000
Cost (for people resident outside Nigeria): 800 USD (excluding flights)
We will make arrangements for return flights (from Lagos, Nigeria), breakfast, hotel accommodation (on twin sharing basis), transportation within Ghana and the training. Participants from countries other than Nigeria will have to make their own flight arrangements. 
To register for MediaCamp Ghana 2015, click here
You can also send an email to [email protected]
For More Information:
Visit the Official  Webpage of the Twin Academy