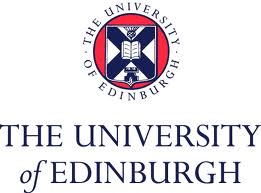 Application Deadline: 3rd June 2016.
The University of Edinburgh will offer 4 Masters scholarships for distance learning Masters programmes offered by the University. Scholarships will be available for students pursuing any distance learning Masters programme offered by the University.

Each scholarship will normally cover the full tuition fees over three years.
Eligibility
The scholarships will be awarded to students who are accepted for admission onto a distance learning Masters programme at the University of Edinburgh commencing in 2016-2017.
Applicants intending to study a distance learning PgCert are only eligible to apply if that PgCert is part of a distance learning Masters programme. Applicants should check this with the relevant School.
Applicants must be both nationals of and resident in the following countries:
Afghanistan
Bangladesh
Benin
Burkina Faso
Burundi
Cambodia
Central African Republic
Chad
Comoros
Congo, Dem Rep
Côte d'Ivoire
Eritrea
Ethiopia
Gambia, The
Ghana
Guinea
Guinea-Bissau
Haiti
India
Kenya
Kiribati
Korea, Dem Rep
Kyrgyz Republic
Lao PDR
Liberia
Madagascar
Malawi
Mali
Mauritania
Mongolia
Mozambique
Myanmar
Nepal
Niger
Nigeria
Pakistan
Papua New Guinea
Rwanda
São Tomé and Principe
Senegal
Sierra Leone
Solomon Islands
Somalia
South Sudan
Sudan
Tajikistan
Tanzania
Timor-Leste
Togo
Tuvalu
Uganda
Uzbekistan
Vanuatu
Vietnam
Yemen, Rep
Zambia
Zimbabwe
Applicants should already have been offered a place at the University of Edinburgh and should have firmly accepted that offer or be intending to do so.
Criteria
The scholarship will be awarded broadly on the basis of academic merit. Candidates must have, or expect to obtain, a UK first class or 2:1 Honours degree at undergraduate level or the international equivalent.
For More Information:
Visit the Official Webpage of the University of Edinburgh Global Online Distance Learning Masters Scholarships 2016