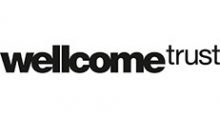 Application Deadline; July 6th 2016
This scheme supports humanities researchers and social scientists who want to explore areas of health but do not hold established academic posts
Eligibility Requirements:
You can apply for a Research Fellowship if you're:

a postdoctoral researcher who wants to carry out an extended period of enquiry on your own project
not in a tenured or long-term established post (including a rolling contract)
based (or plan to be based) in the UK, Republic of Ireland or a low- or middle-income country.
Go to the World Bank website (opens in a new tab) to see a list of low- and middle-income countries.
You must have sponsorship from an eligible host organisation.
In most cases, applicants should have been awarded a PhD before they apply.
Selection Criteria:
reviewers will assess:
the significance of your proposed research
the strength of your approach
your track record
the suitability of the host environment for your research and for the development of your independent career.
Benefits:
A Research Fellowship is for up to three years, or you can hold it part-time over a longer period.
Support includes:
During your fellowship, you can apply for public engagement funds to involve the public in your research and inspire learning.
Does not include
Wellcome Trust don't fund on a proportion of full economic costs in UK universities.
Timeline:
July 2016 round
Preliminary application deadline

6 July 2016

Full application deadline

20 September 2016

Shortlisting

November 2016

Interviews

January 2017
Stages of application
Submit your preliminary application

We'll assess your eligibility, suitability and competitiveness. If suitable, we'll invite you to submit a full application.

Submit your full application

View a sample full application form for Research Fellowships in Humanities and Social Science [PDF 1.7MB].

Review and shortlisting

Full applications are considered by either the Medical Humanities Early Career Expert Review Group or the Society and Ethics Early Career Expert Review Group, depending on the area of the proposed research. If your full application is successful at this stage, you'll be invited for interview.

Peer review

We'll seek written comments from external expert reviewers – we encourage you to suggest appropriate people. Unattributed comments will be sent to you before your interview.

Interview

The Medical Humanities Interview Committee or the Society and Ethics Interview Committee will interview shortlisted candidates at the Wellcome Trust offices in London.
For More Information:
Visit the Official Webpage of the Wellcome Trust Research Fellowships in Humanities and Social Science