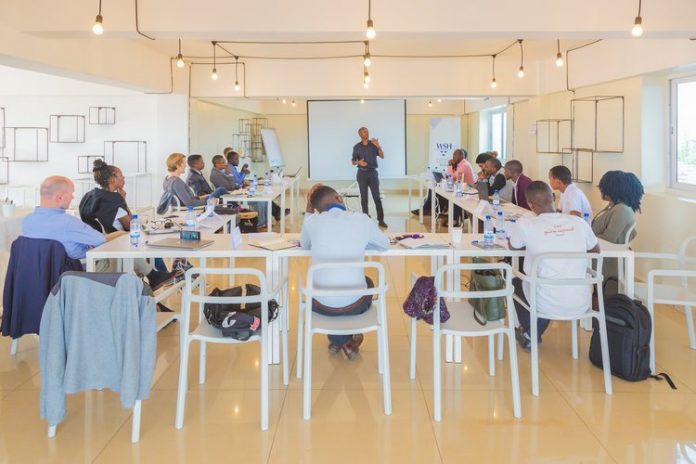 Application Deadline: March 2nd 2020
The WSHKEP2020 Program is an initiative that aims to provide assistance to start-ups operating in Rwanda by providing access to quality infrastructure as well as tailor-made services to support their business growth.
Qualified applicants shall be granted a 6-month membership subscription, starting from March 9, 2020, at Westerwelle Startup Haus Kigali with amenities such as:

Access for a Fixed Desk on the 4th and 5th Floor as well as the Makerspace
Meeting rooms
Event priority if fully booked
Own locker
Mail service
Access to our High-speed internet provided by Liquid
Access to our Kitchen (incl. Coffee, Tea & Water)
Featuring on our Hall of Fame
Featuring in our Marketing
Qualified applicants shall in addition have the following, over the course of the next 6-months:


Business diagnostics
Mentoring sessions with experienced entrepreneurs.
Workshops in Business & Financial Management, Corporate Governance, Market Research, Market Segmentation, Budget Forecast, Sales and Marketing and mental Mental Health
Team building activities
Networking events
To find out more details about the program, please read the Terms&Conditions carefully.
How to apply

Applicants must submit their startup ideas through the relevant online application form before March 2nd , 2020 (GMT+2 23:59). Qualified applicants will be notified via email of their successful submission.
For More Information:

Visit the Official Webpage of the Westerwelle Startup Haus Kigali Entrepreneurship Program 2020